'RCB to win IPL 2021' – A Reddit user simulates the remaining season through a Python script
A Reddit user, Adish Jain, decided to program the remainder of the tournament by running a simulation program.
Updated - May 12, 2021 5:45 pm
18.5K Views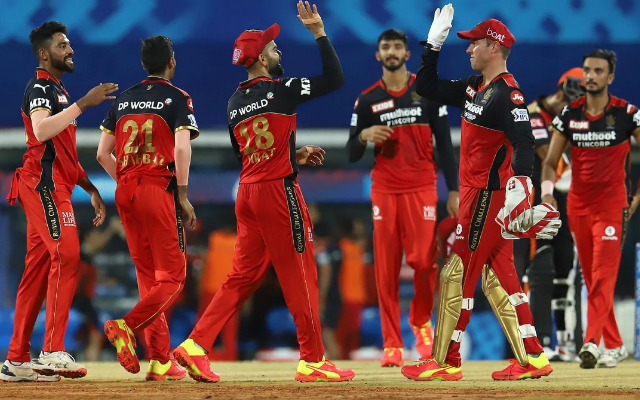 The 14th edition of the Indian Premier League had to be postponed indefinitely after Covid-19 managed to break inside the strictest of bio-bubbles and Covid cases were reported across different camps in different cities.
While questions were being raised already on the conduction of the league in such testing times, the BCCI had clarified its stance to let things go as per plans until any mishap was not reported. Although once a case inside the bubble was reported, the cancellation clouds grew thicker and eventually, the tournament had to postponed indefinitely in a unanimous decision taken by the BCCI and the IPL Governing Council.
Amidst a host of speculations for windows for completing the curtailed event, which is paused at game number 29, a Reddit user, Adish Jain, decided to program the remainder of the tournament by running a simulation program based on Python to identify the winner of the tournament.
How does the simulation work?
"I made a Python program to simulate an entire season of the IPL (excluding the playoffs) using past data, predictive analysis, and randomization techniques. I mainly wanted to share this because there are some really interesting scenarios in the scorecards or some epic batting collapses, also I think RCB fans will like this one," he wrote on Redditt, informing about his rather interesting initiative.
Jain explained in the post that he used ball-by-ball data of the last 5 years of the IPL, created a unique identification for every player and stored that data of each ball they played, the pattern of runs scored such as singles, doubles, fours or sixes etc., against the type of bowlers those runs were scored, their mode of dismissals, and even the similarity for the bowlers.
He explains that the model of simulation is not based on machine learning, but it uses statistics to "make the decisions for the batsman" and "uses a randomizer to determine the outcome."
Jain also mentioned the shortcomings and limitations of his analysis as there were no no-balls or byes. He mentioned that the rotation of bowlers in the simulation is "such that a player with three overs and an economy of 9 is picked over a player with one over and an economy of just 3" and there are no Super Overs, which means a tied will remain a tie.
How did the things stand at the end of the league phase?
As per his simulation, the standings are: