Real Cricket new version is out – It's bigger and better than before
Interestingly, it uses real names of the players and teams from all major Test-playing countries.
Updated - Mar 2, 2018 6:10 pm
8.9K Views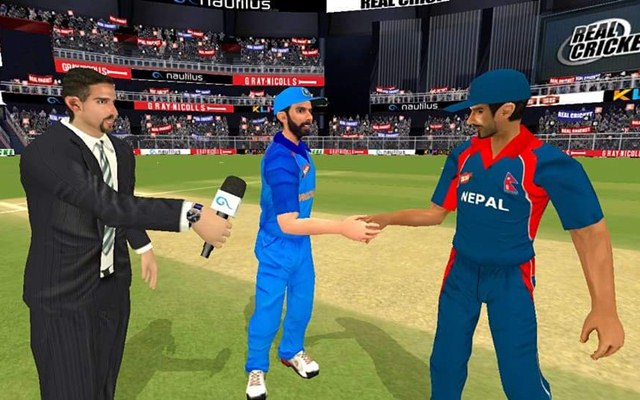 Follow us on Google News
Nautilus has released the latest version of its Real Cricket series which is called 'Real Cricket 2018'. The game is still in beta mode and is available on Google Play Store for Android users to get early feedback from the users. While the features and interface are unlikely to change in the final version, the feedback will help the game developer to identify and fix any major bugs. However, Real Cricket has come back stronger and in a better way which will surely enthral the cricket fans.
The game has seen drastic changes in graphics and gameplay as even the game engine has been upgraded. The player models are even more polished while some of them are also resembling similar to their real-life counterparts. The developers have also given the special attention while designing the Stadiums as many of them look like the original ones. The spectators are more happy and spirited in the latest version as they are seen jumping when anything extravagant happens during the game.
More features
Multiple camera angles have been added to the game in order to capture key moments of the match like toss, pitch report, wickets etc. Interestingly, it uses real names of the players and teams from all major Test-playing countries. Moreover, the bowling variations are added as the player can now bowl leg cutters as well in addition to in-swinger and out-swinger. There is also an option of enhancing the quality of shoes and bats which helps in scoring quick runs. But these are not free and have to be bought through in-app purchases.
A user can take part in Quick Matches and now Under-19 World Cup is also added under tournament mode which makes the game more exciting. The mode also includes Australian Domestic League and World Cup which opens only when the user moves to higher levels.
Real Cricket 2018 is much bigger and more entertaining compared to its previous version as it will surely amaze the cricket fans.
Follow us on Telegram