Remove Nasir Jamshed from Exit Control List (ECL), orders Lahore High Court
The court ordered the removal of Jamshed's name from the list.
Updated - Apr 10, 2019 3:10 pm
941 Views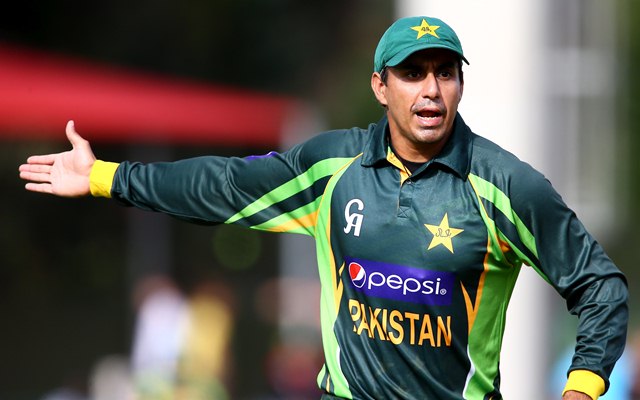 Nasir Jamshed was one of the most talented cricketers to emerge from Pakistan at one point of time and was destined for big things. The left-handed opener debuted for Pakistan in ODIs in 2008 against Zimbabwe and played two Tests against South Africa in 2013.
However, a career that was on the way to becoming a great one came down crashing in in February 2017, when he was suspended provisionally by PCB's Anti-Corruption Code as part of the PSL 2017 match-fixing scandal investigations. Jamshed was then shortly arrested by the National Crime Agency of Great Britain. In December of 2017, Pakistan Cricket Board banned Jamshed for one year from all cricket.
The Federal Investigation Agency (FIA) then recommended him to be put on the Exit Control List (ECL). The Exit Control List (ECL) is a system of border control maintained by the Government of Pakistan under Exit from Pakistan (Control) Ordinance, 1981. People on this list are prohibited from leaving Pakistan and are monitored by the Ministry of Interior (Pakistan).
Lahore High Court orders the removal of Jamshed's name from ECL
Nasir Jamshed's lawyer Ali Raza remained adamant that his client's name had been unlawfully included in the ECL. "It was illegal to put Nasir's name in ECL. FIA and Interior ministry had no right to do so," Raza was quoted as saying by Arysports.tv. Deputy Attorney General informed the court that Jamshed was named in ECL on (Federal Investigation Agency) FIA's recommendation.
However, the court ordered the removal of Jamshed's name from the list after hearing his lawyer's standpoint. The lawyer also informed the court that there was currently no inquiry being conducted against Nasir by FIA.
Jamshed has played 45 ODIs, 2 Tests and 18 T20Is for Pakistan scoring a total of 1,857 runs in international cricket. In 2009, Jamshed along with Abdul Razzaq set the record of highest 3rd wicket partnership in T20Is of 162 runs.
Jamshed was banned for ten years by an independent anti-corruption tribunal in August of 2018 and was made ineligible from holding an official position in the Pakistan Cricket Board. In February 2019, Jamshed pleaded not guilty at the Manchester Crown Court in England in relation to bribery in Pakistan Super League.
[interaction id="5cab77e3150ec7e7250ee569″]