Reports: BCCI turned a deaf ear to governing council's proposal of hosting IPL 2021 in the UAE
The BCCI was bullish after it hosted England successfully for the bilateral fixtures.
Updated - May 4, 2021 12:00 pm
19.3K Views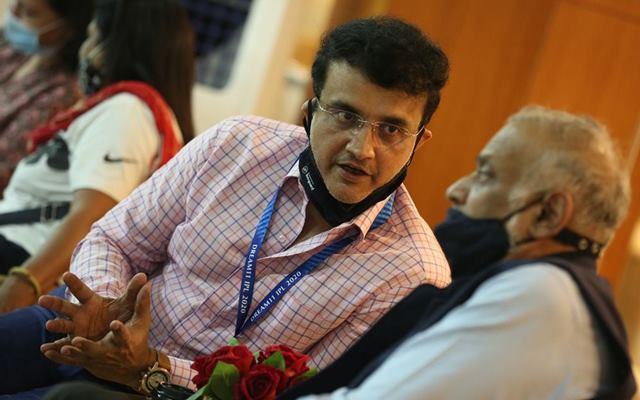 The Board of Control for Cricket in India (BCCI), reportedly, turned down the governing council's request to host the 2021 edition of the Indian Premier League (IPL) in the United Arab Emirates. A week before the start of the tournament, the GC and at least four franchises put forth the proposal, keeping in mind the deteriorating situation in India due to the COVID-19 pandemic.
However, the BCCI reckoned that IPL 2021 can be conducted in India after the country successfully hosted England for a bilateral T20I, Test and ODI series. In 2020, reports of coronavirus emerged before the league, but the IPL carried on without any hassle once the matches started. Sharjah, Dubai and Abu Dhabi played hosts to the matches from September 19 to November 10.
"UAE was always the first choice of the IPL GC for this year's tournament. But nobody in the BCCI showed the urgency to take the step. The officials kept waiting for each other to make the first move and eventually the proposal was shot down," a source, on conditions of anonymity, was quoted as saying in The Times of India.
The caravan idea just doesn't work: IPL franchise official
In the meantime, a franchise official mentioned that there's a massive flaw in the travel arrangements and the ones in place in the UAE was much safer. Mumbai, Chennai, Ahmedabad, Delhi, Bangalore and Kolkata are the six venues for the ongoing tournament.
"In the UAE, we were travelling to and fro our bases and were cooped up in the same hotel. There was a routine. Here, we are changing cities, we don't know whether the pilots and flight attendants have quarantined or not, the food quality on flights, etc. The caravan idea just doesn't work," the official mentioned.
The 2021 IPL, recently, hit a roadblock after the match between Royal Challengers Bangalore (RCB) and Kolkata Knight Riders (KKR) on Monday, May 3, had to be rescheduled. The development came to the fore after members of the Knights were tested positive for COVID-19.
The Chennai Super Kings (CSK) also refused to play against the Rajasthan Royals (RR) after their bowling coach Laxmipathy Balaji and a bus driver contracted the coronavirus.