Ricky Ponting backs Rahul Dravid for India coaching job
Updated - May 17, 2016 10:26 am
62 Views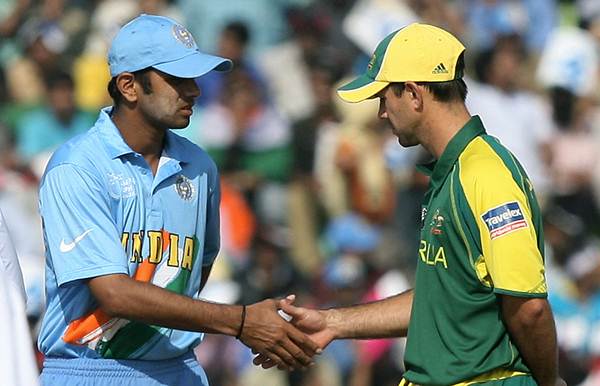 Former Australian skipper Ricky Ponting, who is currently the head coach of Mumbai Indians, said that Rahul Dravid would be a very good coach for the Indian national team. He said that the BCCI will hardly find a candidate as good as him.
"It's not my decision to make and it depends on what BCCI are looking for. Do they want an Indian coach or an overseas one? I don't think BCCI will find many better candidates than someone like him. If he's interested in doing the job, he will do a good job," quoted Ricky Ponting.
Praising Rahul Dravid, Ponting said that the former Indian batsman has experience and comprehends every format of the game in multitudinous ways. He also pointed out that the BCCI would definitely take Virat Kohli's say in appointing the new coach.
"He's got a lot of knowledge, is very experienced and understands all three formats because he has worked in IPL. He will be a great candidate but it depends on what the BCCI thinks is the best fit for the Indian cricket team and also depends on what the captain wants. Whatever Virat (Kohli) wants around the Test team, I am sure the BCCI will listen to him," said Ponting.
He also spoke on the day-night Tests and the news encircling the prospect of holding an Ashes day-night Test. The World Cup winning skipper quoted that given the elite history the Ashes has, it is better to play the series in day light.
"I am very much a traditionalist as far as Test cricket is concerned and about changing the fabric of the Test match game. In certain countries game of Test cricket needs revitalization. (But) I don't want an Ashes Test to be played as a day nighter just because of the traditional side to an Ashes series," quoted Ponting.
Speaking on India's plans of playing day-night Tests, he agreed that it would be interesting to see how India fits in the day-night Tests. India are scheduled to play 13 home Test matches in the 2016-17 season.
"I understand India are also interested in playing day/night Test. It will be interesting to see how that goes. Probably Test match cricket in India needs some kicking as well. I understand how many Test matches are coming their way in the next 12-18 months," he concluded.
Also, read – There wasn't much for the spinners: Shakib Al Hasan