Rilee Rossouw wants to earn more in white-ball cricket & not field for four days in red-ball cricket
Rossouw said clearly about his preference to play in white-ball cricket where one can earn good money
Updated - Apr 4, 2019 6:01 pm
4.7K Views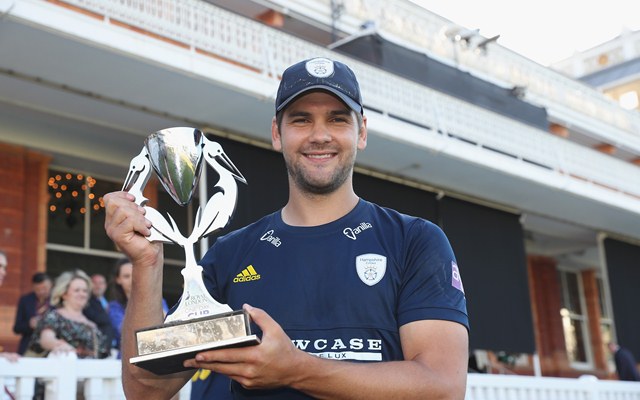 Rilee Rossouw had left playing international cricket two years ago by signing the Kolpak deal. South African batsman had also said that he had no regrets over taking the step even though he had a bright prospect in international cricket. Now, the 29-year-old batsman is considering his future in red-ball cricket saying he is more focused on white-ball cricket at the moment.
Rossouw is currently in the final year of his Kolpak deal signed in 2016. He is playing for Hampshire but a lack of consistency in the Specsavers County Championship in which he has scored 740-odd runs at an average of below 28 with one century and the bright prospects of playing in more white-ball cricket has made the hard-hitter think more about cricket in colours. Rossouw last played for Hampshire against Oxford Marylebone Cricket Club University but managed to score just 3/22.
"I feel like the time in my career right now is more white-ball focused," Rossouw was quoted as saying by Hampshire-based Southern Daily Echo during the preparation for Hampshire's opening game in the Specsavers County Championship at home against Essex.
Now, Rossouw is more white-ball driven compared to the past
"I'm more white-ball driven than in the past when I could still have had Test ambitions. I loved red-ball cricket at one stage but since I retired from international cricket maybe that desire for red-ball cricket has gone down."
Rossouw said he wouldn't say he regrets giving up the potential to play Test cricket but added that disrupted a guy's ambition especially when opportunities are galore in white-ball cricket. The batter played in franchise cricket in Pakistan, Bangladesh, South Africa of late besides in a T10 competition in the UAE.
He also said clearly about his preference to play in white-ball cricket where one can earn good money instead of playing in red-ball cricket and standing in the field for four days. On the deal, Rossouw said it is Hampshire's call whether they decide to offer him a deal for the next season.