Rishi Kapoor issues a warning to Pakistan
Rishi Kapoor was excited to see Pakistan qualify for the finals as this gives hope of an India-Pakistan final if the defending champions win their semifinal against Bangladesh.
Updated - Jun 15, 2017 6:18 pm
2.9K Views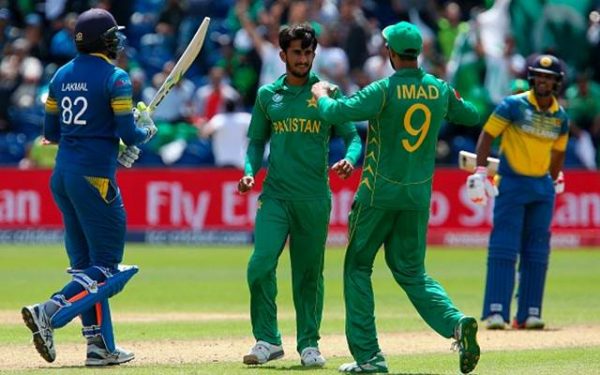 Ever since Pakistan cantered their way into the finals of the ongoing Champions Trophy, Indian fans have already announced that it is going to be an Indo-Pak final. India plays Bangladesh, who are no pushovers, in the semifinals on Thursday and the winner of this clash will take on Pakistan on Sunday at the Kennington Oval in London.
Because India is a stronger team when compared to Bangladesh and are also ranked higher in the ICC rankings, India are likely to romp past Bangladesh. But going by the way things have panned out in the tournament thus far, a team is capable of beating any team on the day. Also, a knockout game transcends ranking and who is stronger on paper. The cricket fraternity, however, will love to see an India-Pakistan final on Sunday.
Rishi Kapoor caveats Pakistan
Bollywood actor Rishi Kapoor has already issued a warning to Pakistan. Soon after Pakistan completed an emphatic win against hosts England last night, Rishi Kapoor first congratulated them but then said that they should get ready for the finals on Sunday.
Congratulations Pakistan! You enter finals? Wow! Good to see you wearing our colour BLUE! Get ready to be BLUED now! We will BLUE you away!

— Rishi Kapoor (@chintskap) June 14, 2017
Kapoor was then involved in some friendly banter with fans across the border. He was impressed by a Pakistani who had replied to his tweet and had used decent words to take the banter forward. The 64-year old actor replied by saying that that is right spirit to go about the rivalry.
Correct. This should be the spirit. Not abusive like others. All is fair in love and Cricket. You love yours,I will love mine. Let best win! https://t.co/IFzv5sXP20

— Rishi Kapoor (@chintskap) June 15, 2017
Another fan from Pakistan replied and said the best team shall win and mutually appreciated by fans across the border. The decency impressed the Kapoor and Sons actor once again.
Yessssss that's the Spirit? https://t.co/la1s7x26l7

— Rishi Kapoor (@chintskap) June 15, 2017
If India manages to cross the Bangladesh huddle, it will be a cracking game worthy of a final. The rivalry between both teams will light up the Oval on Sunday. India and Pakistan have been two sides who have done exceptionally well in the middle overs throughout the course of the tournament.