Rohit Sharma reveals Dhawan's replacement in the opening slot
Indian opener Shikhar Dhawan will not participate the first three ODIs against Australia.
Updated - Sep 15, 2017 7:49 pm
2.1K Views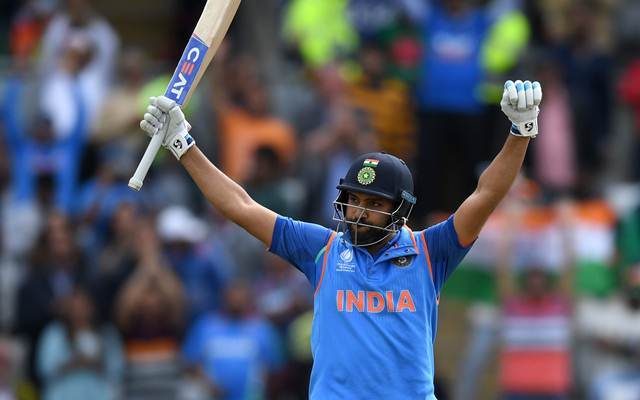 Indian opener Rohit Sharma has hinted that Shikhar Dhawan could be replaced with Ajinkya Rahane in the playing XI. The 5-match ODI series between India and Australia starts on September 17 at the Chepauk Stadium in Chennai. Sharma is the deputy to Skipper Virat Kohli in the limited overs format.
Dhawan will miss out on the first three ODIs against the visitors, as he will be spending time with his mother, who is unwell. Therefore, it is likely that either KL Rahul or Rahane will join Sharma at the top.
Sharma reveals the likely candidate
"We have great bench strength. Of course, the absence of Shikhar will be felt. The kind of form he was in of late, he had a big role to play in the team's recent achievements. Right from the Champions Trophy till the last tour of Sri Lanka, he has had impactful performances for the team. But, we have got a few guys to replace him," Rohit said.
"Ajinkya (Rahane) is one of them. He had a great run in the West Indies and won the man of the series award. He can come and take up that role any time. We have got guys who can take on the role and perform well," he added.
Change in game plan?
When asked if there will be a change of plan with the new partner. He said "The partner doesn't matter, to be honest. It's what the conditions have to offer, what sort of pitch you are playing in. At the end of the day you have to give your team a good start. If I see someone struggling at the other end, I will have to take up the role and if they see I'm struggling, they'll take up that role. That's the planning we have in our set up."
He also added "I think both the coach and captain have clearly spoken about roles each individual had to play. Before the start of Sri Lanka our, the captain said he is looking at KL (Rahul) as a No.4 batsman."