Rwanda Cricket Stadium nominated for Building Of The Year award
If nothing, it may inspire the youngsters in the country to take up the game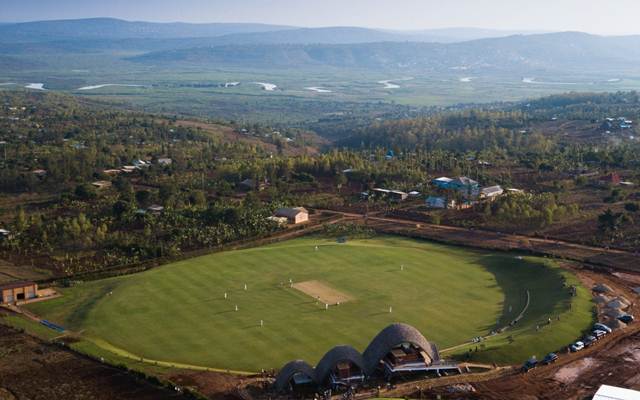 Located in East Africa, the country of Rwanda has been known for it's green and mountainous landscape. They recently inaugurated a cricket stadium located in the Gahanga sector of the Kicukiro district. Within a few months, since it's inception, the stadium has been nominated for ArchDaily's 2018 Building of the Year Awards.
The ArchDaily is considered as one of the most famous websites regarding the architectural beauties worldwide. They enjoy a spectacular base of an audience comprising of 500,000 daily readers. According to a database in 2016, the page received 160 million views.
This is the ninth time that an award for this category is taking place. While the cricket ground maybe amongst the 3500 projects that have been nominated for the award, it is a huge honor for the Rwanda Cricket. If nothing, it may inspire the youngsters in the country to take up the game.
It's a great honor for the Rwandan Cricket fraternity
The President of the Rwandan Cricket Association Eddie M. Balaba expressed his happiness over the same. He bestowed this recognition as an honor and felt that the wonderful stadium's exotic location couldn't be grabbed in a picture.
"It's a great honor for the Rwandan Cricket fraternity to have the place we call home nominated for such a prestigious award…it's the kind of design whose profundity cant be  fully captured in pictures."
The Building Of the Year Awards by ArchDaily would be decided by the readers and their votes. The construction of Rwanda Cricket Stadium was overseen by the Rwanda Cricket Stadium Foundation (RCSF). The RCSF patrons also include West Indies cricket great, Brian Lara.
"It is a building made by Rwandans using Rwandan materials. The imperfections are celebrated – they are human and beautiful – and when combined with the layering of natural textures the building becomes imbues and celebrates this wonderful place" says part of a statement from ArchDaily's website about Rwanda Cricket stadium.