S Sreesanth calls Paddy Upton liar for his claims that he abused Rahul Dravid in IPL 2013
Upton had also made revelations about former Indian cricketer Gautam Gambhir.
Updated - May 3, 2019 5:17 pm
6 Views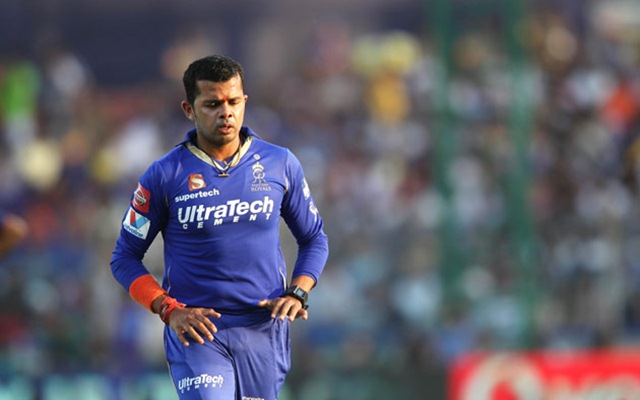 Paddy Upton, the Rajasthan Royals coach and former India mental conditioning trainer, has made some startling revelations in his book, the Barefoot coach. After mentioning that Gautam Gambhir is one of the most negative people he has worked with, another possible fiery revelation from his book has Sreesanth abusing Rahul Dravid during the 2013 edition of Indian Premier League.
Upton was employed with the Royals in a coaching role during IPL season 6 when Dravid was the captain. He mentions in his book about S Sreesanth's extraordinary outburst on being dropped for an IPL game against Mumbai Indians. He also claimed of seeing a nexus between Sreesanth, and two other Rajasthan Royals players — Ajit Chandila and Ankit Chavan, who were later arrested by Delhi police on charges of spot-fixing.
Sreesanth said that the captain and coach and go F*** themselves
"The reason for Sreesanth's repeated poor behavior, which amongst other things included blurting out in front of the team that Rahul Dravid (captain) and I (Upton) could go and f…k ourselves in response for dropping him, now made sense," Upton writes in his book The Barefoot Coach.
He felt that Sreesanth's outburst at being dropped from the playing XI against Mumbai Indians was out of ordinary, as 13 players out of the total strength of the squad are told that they are not playing every single game in the tournament. He feels that there was something more to it about Sreesanth's outburst after being told that he was not playing the game.
On being contacted by The Indian Express, S Sreesanth categorically denied doing anything like that saying, "He is such a big liar… I never said anything like that," he was quoted as saying in a Whatsapp message.
Supreme Court, recently, has overturned the life ban on Sreesanth and has asked the BCCI to decide on a fresh quantum of punishment for the player.
"It's really sad. Feeling really bad for Mr. Paddy Upton. If he wants this 30-second fame, he can have it. All I can say is I've always respected every individual I've played with and always will. I had high regards for him till date. It's really disappointing to see this. I really hope he starts to at least respect himself and not sell himself to make other people happy," Sreesanth was further quoted as saying.
[interaction id="5cc2fd2c2ea93c452c0b5928″]