S Sreesanth free to play cricket now with his ban over
Sreesanth hasn't played any form of cricket since the 2013 IPL.
Updated - Sep 13, 2020 12:41 pm
594 Views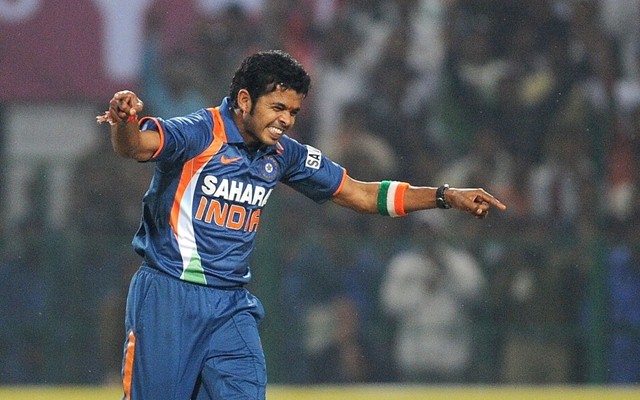 After an agonising wait, Indian fast bowler S Sreesanth is set to mark his return after his ban ended on Monday, September 13. Back in 2013, the Board of Control for Cricket in India (BCCI) suspended him after he was found guilty of spot-fixing in the Indian Premier League (IPL). The now 37-year-old played for the Rajasthan Royals (RR) and his career went into the doldrums.
In his late 30s, Sreesanth might not represent India again, but he is looking forward to rattle woodworks on the cricket pitch after toiling hard for the last seven years. The veteran also plans to organise a tournament in his hometown, though he is a tad apprehensive of the COVID-19 pandemic that has rocked the country.
I have put my heart and soul into training: S Sreesanth
"I have got freedom, freedom to play again. It's a massive relief. I don't think anyone else will understand what it means to me," Sreesanth was quoted as saying in The Times of India (TOI).
"After a long wait, I can play again but there is no place to play in the country now. I even planned to organise a local tournament in Kochi this week so that I could step on to the field but decided against it looking at the risks involved, as the number of coronavirus cases in Kerala is increasing," Sreesanth stated.
Sreesanth even had thoughts about quitting the game, but he pulled up his socks, realising the efforts he has put in over the last 16 months or so.
"From last May, I have put my heart and soul into training looking forward to playing again. So, when I read reports suggesting that the domestic cricket in India may be a non-starter this season, I was shattered. I even thought of quitting the game.
"But then I thought I wouldn't be doing justice to myself as all the efforts I have made to play the game again for all these years would have gone down the drain," he added.
Sreesanth last played a competitive game on May 2013, representing the Royals against Kings XI Punjab (KXIP). He last played for India in the 2011 tour of England. Sreesanth played the finals of the 2007 T20 World Cup and the 2011 50-overs World Cup where India won by beating Pakistan and Sri Lanka respectively.