S. Sreesanth planning a return to active cricket
Updated - Dec 8, 2016 7:09 am
59 Views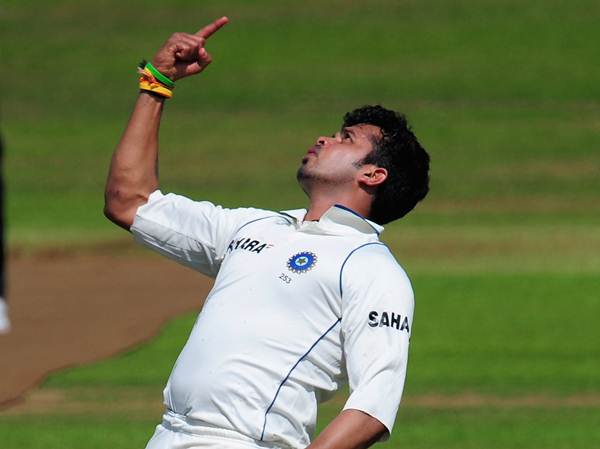 Tainted fast bowler S. Sreesanth is set to return to active cricket after he revealed having obtained permission to play in the Scotland League which will commence from April next year. He revealed the news during a live interaction on Facebook from the set of his upcoming Malayalam movie Team 5.
When asked about his expressive attitude and on-field antics, he said that his only focus on the field was to pick wickets and being aggressive was only a strategy to get better of the batsmen. Sreesanth was a controversial character during his playing day and his discontent with Mahendra Singh Dhoni and veteran off-spinner Harbhajan Singh are quite well-known. In fact, Harbhajan Singh and Sreesanth were involved in one of the ugliest on-field altercation in the IPL which saw Sreesanth standing with a teary face after getting slapped by Bhajji.
However, the fast bowler, while speaking to the fans, stated that both the senior players were like 'Bhai' to him and clarified that Dhoni was instrumental in supporting him during his years in the Indian team.
The pacer from Kerala has appeared for India in 27 Tests, 53 ODIs and 10 T20Is, bagging close to 170 international wickets. However, his career was put to an end after he got entangled in the in the IPL spot-fixing case in 2013 which saw getting banned from international cricket. Though he has been acquitted by the court of all charges, the BCCI is yet to give him a green signal to resume his cricketing career.
Since the ban, Sreesanth gas dabbled with politics and cinema. While his attempt to win the Kerala polls failed big time, his experiment in the movie industry seems to be working to a great extent. Team 5 is a movie based on the life of five bikers is based on an adventure genre and will feature Sreesanth doing real bike stunts. South Indian actress Nikki Galrani is paired opposite to him. It is expecting a New Year release.