Sachin Tendulkar confirms he is no longer associated with Kerala Blasters
Tendulkar sold off his stake in the team, thus ending his role as 'co-promoter' of the Kerala Blasters.
Updated - Sep 16, 2018 6:48 pm
298 Views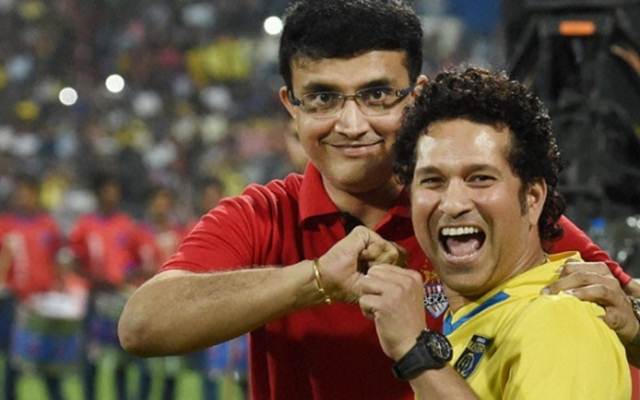 Follow us on Google News
Indian cricketing legend Sachin Tendulkar will no longer be associated with Indian Super League team Kerala Blasters. The Master Blaster confirmed that he has sold off stakes in the football team ahead of the 2018/19 season which is due to get underway on September 29.
Sachin was an integral part of the Kerala Blasters' operations over the last three years. Since the ISL's inception in 2014, the cricketing great was seen at games and added considerable star value to the team. Unsurprisingly, the Blasters is one of the most closely followed clubs in Indian football.
Sold his stake to Lulu Group
However, as the ISL prepares for a brand new season, Tendulkar has announced that he will step aside, making way for Lulu International Group to take over the club. Lulu International Group operates a chain of supermarkets across Asia, Africa as well as Europe. The group is owned by Kerala-based business tycoon Yusuff Ali MA.
Tendulkar sold off the 20% stakes that he owned in the team, thus ending his role as 'co-promoter' of the Blasters. However, the legendary cricketer maintained that the Blasters will be a team he will continue to follow.
"Over the last four years, Kerala Blasters Football Club has been an integral part of my life. I have undergone all the emotions that millions of Kerala Blasters fans have undergone during this period," Tendulkar was quoted as saying by IBTimes.
"My association with Kerala Blasters was driven with the intent to reignite the passion for the game and give the many fans and the abundant talent in Kerala, a national platform to express themselves.
"It has been a thrilling experience to chase this pursuit and something which I will always cherish."
The Kerala Blasters have had two cracks at the coveted ISL trophy, but have missed out on both occasions. They ended as runners-up in 2014 and 2016, but they weren't able to qualify for the playoffs in 2017. They currently have former England goalkeeper David James as their head coach, who has already made several changes to their team.
Tendulkar also added, "In its fifth year, it is important that the club puts the building blocks for the next five years and beyond. It is also a time for me to reflect on the role that I should play. After reflecting and much discussion with my team, I have decided to exit my association with Kerala Blasters as a co-promoter.
"I strongly believe that Kerala Blasters is in very good shape and on its path to attain many more successes with the backing of its fans offering unconditional support.
"I am very proud of Kerala Blasters and a piece of my heart will always beat for the club!"
The Kerala Blasters will kick off their campaign against Atletico de Kolkata on September 29.
Follow us on Telegram