Sachin Tendulkar is a perfect choice for the role of Doctor Strange: Benedict Cumberbatch
Sachin Tendulkar is viewed as a God in India.
Updated - Apr 21, 2018 1:29 pm
939 Views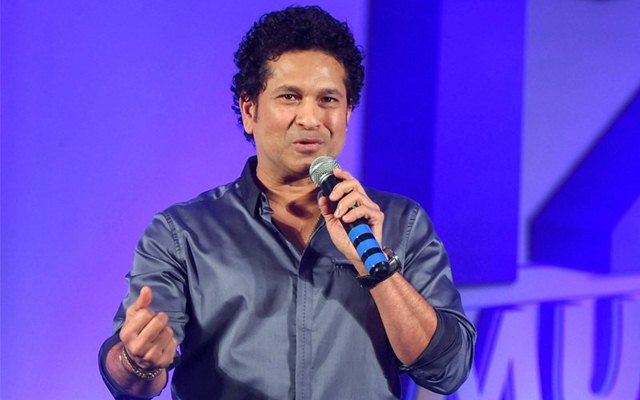 Follow us on Google News
Former legendary Indian cricketer Sachin Tendulkar is one of the most celebrated and admired sportsman that the entire world has ever come across. His humble and honest attitude towards the game of cricket and also in his personal life is not only regarded and followed in India, but also by his fans and supporters in all parts of the world.
Famed Hollywood actor Benedict Cumberbatch, who will be playing the role of a superhero in his upcoming movie titled as 'Avengers: Infinity War', recently revealed that Sachin could be the perfect choice to portray the famous character of Doctor Strange.
Cumberbatch mentions one trait in Sachin that makes him perfect for the character
Cumberbatch had an exclusive conversation with former Australian cricketer Brett Lee during the 'Avengers: Infinity War' press tour in Singapore. The former lethal Aussie fast bowler quizzed the actor for his views on who would be the best person to take up the role of Doctor Strange. The Avengers star replied that he actually thinks Sachin can portray the role well as he is quite an extraordinary person.
"Sachin Tendulkar would do quite well in fitting the role as Doctor Strange as he is quite extraordinary," said Cumberbatch while mentioning the extraordinary skills of Tendulkar as quoted by Inuth.
Brett also asked Cumbercatch about his love for the game of cricket. The Hollywood celebrity mentioned that former England cricketer Graham Gooch was a hero figure for him during his growing days of life. He also revealed that he loved playing cricket and liked guarding the role of a wicket-keeper so that he could keep an eye on everyone else.
"Graham Gooch was my hero when growing up. I loved playing cricket and because I was a wicketkeeper, I had my eye on Jack Russell," further added the Avengers: The Infinity War actor.
This whole interview by Lee with Benedict will be screened on the Star Sports Network during the telecast of its popular show Kent Cricket Live, on April 22. Kent Cricket Live is an exclusive show airing on the  Star Network in association with the complete telecast of the eleventh edition of the Indian Premier League (IPL), which is scheduled between 7th April to 27th May.
[interaction id="5ad49077ed348e04152a07c2″]
Follow us on Telegram