Saeed Anwar had a narrow escape from the Chitral plane crash
Updated - Dec 7, 2016 8:35 pm
147 Views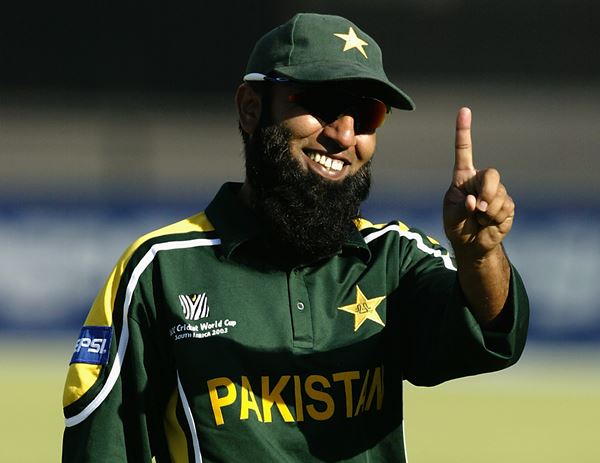 Former Pakistan cricketer Saeed Anwar had a narrow escape with fate recently. The former cricketer was expected to board the unfortunate flight that crashed. According to reports, Anwar was expected to board the PIA flight but decided to stay back at Chitral instead. He thereby missed the flight which eventually ended up crashing. The sad accident saw no passenger surviving the misfortune.
It was a flight of Pakistan International Airlines (PIA) from Chitral to Islamabad that crashed near Havelian in Abbottabad district in Khyber Pakhtunwala on Wednesday. As many as 48 people were reported dead. Chances of anybody surviving the deadly plane crash is nil. The PK-661 flight had a ground engineer, 5 members of crew and 42 passengers on board.
Singer-turned-Islamic-preacher Junaid Jamshed, his wife, deputy commissioner Chitral, Osama Warraich and three foreigners were among the list of passengers on the flight. As per the PTI, the Civil Aviation Authority later confirmed that there were no survivors of the crash. The flight took off from Chitral around 3 pm.
A lapse in communication and loss of communication with control tower happened at 4:30 pm. The flight evetually crashed in the Saddha Batolni village near Pakistan Ordinance Factory. The PIA later released a press release with heartfelt condolences.
PIA Press Release about today's sad incident. #PK661 pic.twitter.com/IAGiB2Ldee

— PIA (@Official_PIA) December 7, 2016
Now, as per the reports, Saeed Anwar had managed to escape the deadly flight. The reason why he stayed back will not matter much. What matters is that he managed to stay safe from being a part of the unfortunate accident. Condolences have come in flowing from all corners for the ones who died in the crash.
Saeed Anwar is yet to give a statement on the crash. The Editor of a renowned Pakistan website disclosed the news on Twitter. He wrote, "A family member of Saeed Anwar has confirmed Saeed was due to return on the PIA flight that crashed but instead he stayed back in Chitral."
A family member of Saeed Anwar has confirmed Saeed was due to return on the PIA flight that crashed but instead he stayed back in Chitral

— Saj Sadiq (@Saj_PakPassion) December 7, 2016