Sakshi Dhoni tries the Instagram "Ask me a question" feature
Instagram recently updated the new feature in their app, which set the social-networking site on fire.
Updated - Jul 12, 2018 1:21 pm
1.9K Views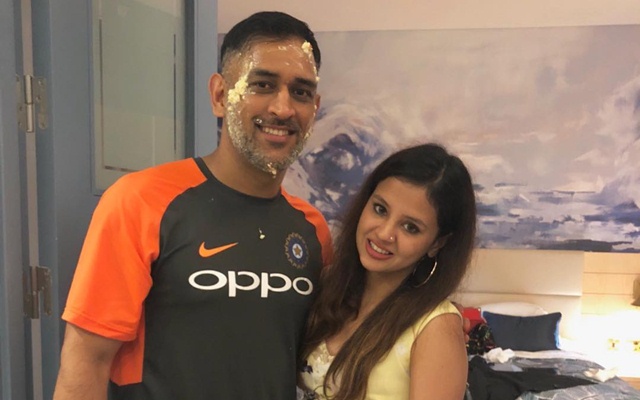 Sakshi Dhoni always tries to stay connected with the Indian cricket fans, as she keeps sharing pictures of their family regularly through her official Instagram and Twitter handle. Although she doesn't interact much with the fans directly, she is pretty active and keeps going live on occasions.
Instagram recently updated the new feature in their app, which set the social-networking site on fire. This feature allows Instagram users to throw a question, wherein they can interact with each other in a unique way. It also gives a facility to share the question and answer in public, without mentioning the name of the questionnaire.
Sakshi Dhoni was obliged to follow the ongoing trend and she also joined the suit. She posted a story asking her fans to question anything about her or her family. She got a humongous response, as one would expect, and although she didn't reply to a lot of messages, she gave away some crucial information.
We love the small towns: Sakshi
There were plenty of interesting questions which she had answered and shared publicly. One of the users asked her where she lived and she replied: "Ranchi, we love the small towns." MS Dhoni, as we all know, hails from the Jharkhand capital and he's often rated as the pride of their state.
Unlike MS Dhoni, she's not very much into cricket. She said to one of the users that she doesn't play cricket often, but we all know she loves watching the games live. Sakshi is currently in England, accompanying her husband for the big tour. She also said that she hasn't adapted pretty well with her celebrity life, which comes in as a surprise for many.
There was a time in the day when she went offline unable to bear the humongous response she received. She came back again to answer a filtered set of questions. One of the questions read "As a wife, or as a mother"?. She smartly replied by telling "Both go hand in hand," which pretty much is true.
Here are some other interesting questions she answered