Salman Irshad from Kashmir included in the Lahore Qalandars squad
The youngster caught the attention of the franchisees during the trials held in Kashmir.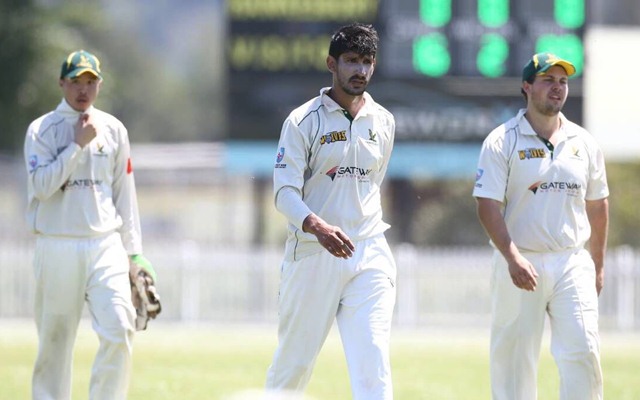 Salman Irshad who hails from Kashmir is all set to represent the Lahore Qalandars in the Pakistan Super League (PSL). The 22-year-old was glad after being included in the squad for the tournament which will commence on the 25th of February.
The youngster caught the attention of the franchises during the trials held in Kashmir. It was a part of Lahore Qalandars' program 'Rising Stars'. His consistency in delivering the ball at a speed of 140 kph impressed the management.
As a result, he was included in the Qalandars' Rising Stars squad. The team travelled to Australia for a quadrangular tournament, where Salman again made a mark. Impressed by his amazing outing, the Australian Cricket Club Hawksberry CC managed to sign him for the rest of the season.
Happiest day of my life
Salman didn't shy away as he described his immediate feelings on being selected.
"I am so happy to be part of Lahore Qalandars squad for PSL 3. I don't have words to express how joyous I am today. This is the happiest day of my life," he said according to GEO TV.
He further mentioned the support that had been pouring in from his well-wishers in Kashmir. He also credited Aqib Javed for giving him the opportunity.
"I am receiving calls from every part of Kashmir. They're telling me that they all are praying for me. I give credit to Aqib Javed and Qalandars management for picking me from nowhere and placing at the top level," the youngster added.
Salman may become the first Kashmiri player to represent Pakistan
Atif Rana, CEO of Lahore Qalandars remarked that they wanted to explore the talent in Kashmir.
"We have practically connected Kashmir to Pakistan in cricket. We wanted to do something for cricket in Azad Kashmir which motivated us to organise open trials there," said Rana.
He sees Salman Irshad as a future prospect for Pakistan cricket.
"Salman was spotted during the trials and I am very hopeful that he's one talent who can become first Kashmiri player to represent Pakistan at international level," he said.