Sana Mir refuses to join the Pakistani team which will face New Zealand
Mir was severely criticised by the team coach after Pakistan's humiliating performance in the ICC Women's World Cup 2017.
Updated - Sep 27, 2017 1:14 am
564 Views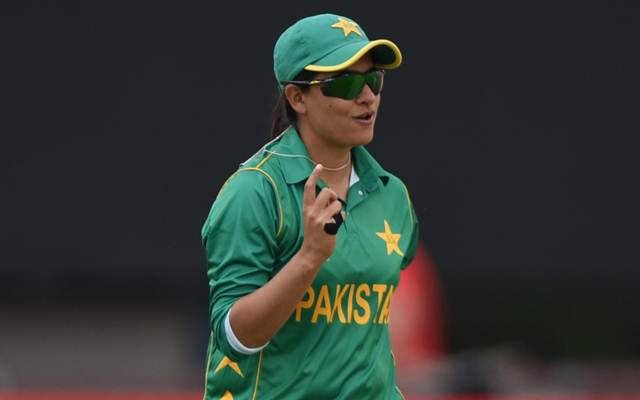 The Pakistani women's cricket team will have a tough task at hand when they will face the white ferns for 3 ODIs and 4 T20Is, in their adopted home in the United Arab Emirates (UAE). But even before a single ball is bowled, the Pakistani team has received a huge setback as Sana Mir has opted out of the series. Mir's differences with the team management are known to the world and this gesture is bound to ignite more controversies.
The series will start from the 31st of October, and the women cricketers were expected to attend a preparatory camp. But Mir has decided not to be a part of the same setup again unless things change for the good. After their humiliating performance in the ICC Women's World Cup 2017, the team had to face severe criticism from all quarters and the major share of it was targeted at Sana.
The former Pakistani skipper took to Facebook to pour her heart out in a very long post, which made it clear that she is definitely not on the same page with the team management. Now, in a letter written to the players, the 31-year-old has mentioned, "I am writing this to all of you so you may know it directly from me and no one else. I won't be coming to the camp or travel with the team unless some crucial issues regarding women's cricket are addressed, which I have communicated to the top PCB management."
"I couldn't take this decision before as we were playing crucial tournaments like Qualifiers and World Cup, for which I wanted to be with the team. If we had not qualified for the ICC Championships, we would have been out of top international cricket for the next two years, this series against New Zealand is the part of the same Championship we qualified for in February. I am not willing to work in this setup unless things change for the betterment of women cricket," the Abbottabad-born lady further added.
Players' respect has been compromised
Sana was disgusted when the head coach Sabih Azhar held her responsible for the poor performance. She felt that the respect of the players was compromised, for which she mentioned in the letter "I believe this women wing management has compromised players' respect, merit and physical and mental wellbeing."