Sandeep Patil banks on India's team effort to win World Cup 2019
Patil knows there are brilliant individuals in the team but thinks it will take a lot more than that to win the tournament.
Updated - May 18, 2019 10:35 pm
335 Views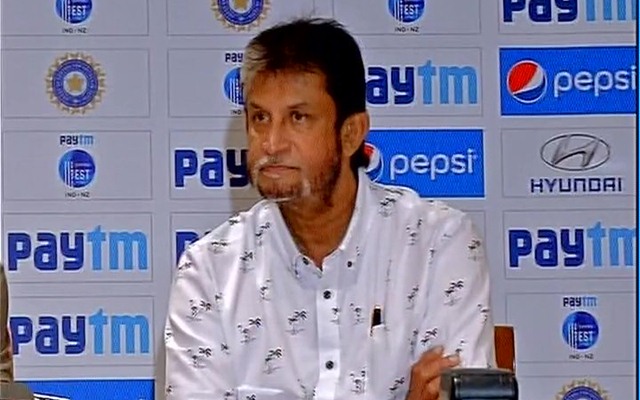 He was a member of the Indian squad that won the World Cup in 1983 with sheer team effort. Thus ahead of yet another cricket World Cup in England starting this month, former India cricketer Sandeep Patil has banked on team game instead of individual brilliance if India fancy their chances at the mega event. The Virat Kohli-led side will leave the shores next week in the hunt for the country's third 50-overs World Cup title.
The Men in Blue will play in their first match of the tournament against South Africa in Southampton on June 5. Currently ranked No.2 in the ODIs, India's recent form has been encouraging and that makes them one of the contenders for the title. They have some of the most brilliant batsmen around in Virat Kohli and Rohit Sharma. The bowling side is boosted by the presence of Jasprit Bumrah along with the spin-twin Kuldeep Yadav and Yuzvendra Chahal. But for Patil, it is a collective team effort that will sail them through.
"Individual performances don't matter. What's important is to play and contribute as a team." On the favourites, he added: "There is England which is a strong contender, there is India, West Indians are dark horses, the Australians are peaking well," the 62-year-old said speaking to Mid-day.
Patil also warned that there was no scope for underestimating any team, even Afghanistan who are playing their second World Cup this time. He recalled Kenya of 2003 when the African side made the semi-finals and lost to India. He said the upcoming tournament is not a one-off game or a three or five-match series.
"There are nine games [to play]. It's very important for the Indian team to peak at the right time. And rather than depending on individual players, the responsibility should be shared by all 15 members of the squad. Only then will we stand a good chance of reaching the semis," said Patil, who batted at No. 4 and 5 during the 1983 World Cup.
If he could score runs in England, these Indian players can also, feels Patil
Patil, also a former coach and chief selector, played down the weather factor saying it is not different from that in India. In a modest tone, he said if he could score runs in England, anybody else could for he felt the current Indian players are 100 times better than him. It may be mentioned that Patil had scored a century in his first Test he had played in England in 1982.
[interaction id="5cdfe7affd3c1bb250eb6691″]