Sandpaper didn't get on that ball: Umpire Ian Gould on Australia's ball-tampering scandal
Gould was one of the on-field umpires in the Cape Town Test.
Updated - Apr 9, 2020 1:28 pm
8.7K Views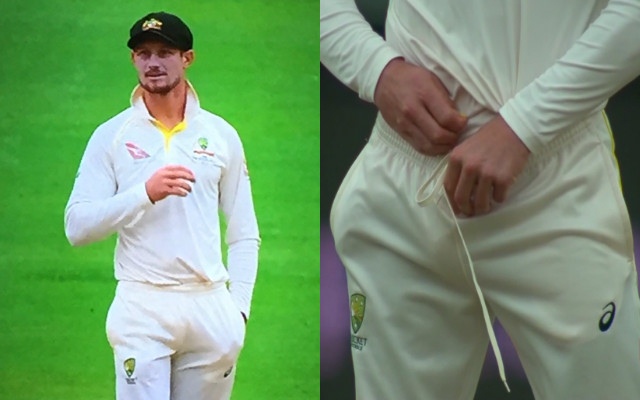 Follow us on Google News
Ian Gould, the former English umpire, was officiating during Australia's fateful Test against South Africa at the Newlands in Cape Town back in 2018. The veteran was a witness to the ball-tampering scandal where Steve Smith, David Warner and Cameron Bancroft had to face suspensions. Even as Cricket Australia (CA) banned Warner and Smith for a year, Bancroft was suspended for nine months.
Bancroft made his return in the 2018-19 BBL while Warner and Smith returned in the 2019 edition of the World Cup. Remembering the shambolic saga, Gould said that the Sandpaper, which was used for tampering, didn't have its effect on the red leather.
Ian Gould goes down the memory lane
"If you saw the balls, you would get it completely wrong. At the end of the day, the sandpaper didn't get on that ball. They were working to get the ball to be pristine. Once they'd got one side bigger and shinier, that's when the sandpaper was coming in," Gould was quoted as saying in an interview with The Daily Telegraph while promoting his autobiography 'Gunner- My Life In Cricket'.
Gould was also a tad critical of the Australians, calling them average people even two to three years before the incident at the Newlands. However, he also reckoned that the occurring was a blessing in disguise for Australian cricket and was only for its betterment.
"I didn't realise what the repercussions would be. If you look back on it now, Australia were out of control probably two years, maybe three years, before that, but not in this sense. Maybe – behavioural, chatty, being pretty average people," Gould mentioned.
"When the director said, 'He's put something down the front of his trousers,' I started giggling, because that didn't sound quite right. Obviously, what's come from it is for the betterment of Australian cricket – and cricket generally," he stated.
After Smith, Bancroft and Warner were found guilty, the trio were sent back home midway from the South Africa tour. Subsequently, Tim Paine took over as the Aussie skipper, replacing Smith. Even Warner was stripped of the vice-captain's role.
The three cricketers then attended press conferences where they broke down while apologising for the mishap. Smith and Warner have managed to re-stamp their authority while Bancroft has had a tough time on the field of late.
Follow us on Telegram