Sanju Samson terms opposition skipper Rangana Herath a legend
"It is a practice match for them but it's not a practice match for us," Samson said.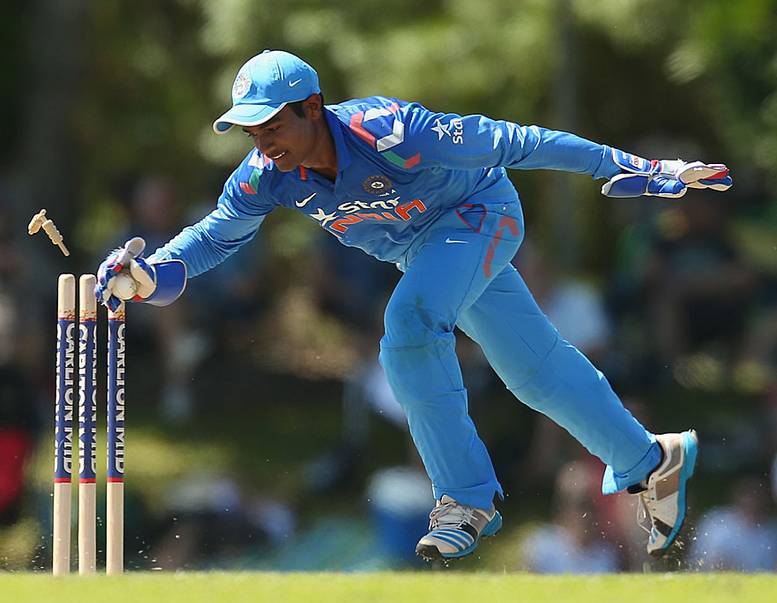 Follow us on Google News
The Sri Lankan team is all set to commence their Indian tour with a two-day warm-up game against Board President's XI which is to be led by youngster Sanju Samson. While the Sri Lankan cricketers would look at it as an opportunity to get their combination for the first test in place and to get used to the conditions; Samson & Co. will not only want to spoil their party but also make a statement to the selectors.
The BCCI has selected a third-string side from the Ranji Trophy teams that are not playing a game in the ongoing fifth round of the tournament. On eve of the tour game, Samson spoke about handling the leadership role, their strategies for the Sri Lankan team and some praises for counterpart Rangana Herath.
Herath is a legend
Praising Herath, the wicketkeeper-batsman remarked that he is one of the greatest spinners ever to play for Sri Lanka and it would be a great opportunity for the young lot to face him.
"He is a very experienced cricketer. It is a practice match for him but for us it's a great opportunity to face him. He is one of the greatest spinners Sri Lanka have ever seen. He is one of the legends and to go there and play against him will be a great experience," Samson told reporters ahead of the game.
It is a practice game for them, not for us
Placing emphasis on the importance of a game against an international side, Samson added that it is a great opportunity for the youngsters to prove a point by beating the visitors.
Sending a clear message to the opposition, Samson said: "It is a practice match for them but it's not a practice match for us. We will be looking forward to beat them in the coming match. We are lucky to get a good opportunity in this gap."
He further added that some potential performances may also help them grab eyeballs of the national selectors.
"Each and every individual in the team has put his heart together for past many years to perform at this level. It's just a one match but it's a great opportunity for each and everyone of us. We should look this as a great platform to perform and give everyone a chance and succeed," he opined.
We did not have enough time to plan for them
Naman Ojha who was supposed to captain the Board President's XI got injured due to which, Samson was announced as his replacement. However, the Kerala cricketer made it clear that there was no sign of nervousness for him
"I have led Kerala for a season and I am up for the challenge. We will have a team strategy, All of us know each other well as we have been playing domestic matches for many seasons. We have played against and together," he stated.
While Sri Lanka got whitewashed at home by the Indian team, they went on to defeat Pakistan in the UAE. Samson stated that the Lankans were a quality side. He admitted that they didn't have enough time to make strategies against their players.
"They are a quality Test side with a lot of talented and experienced players. They have a lot of new guys in their team. We will take some time and see, we did not have enough time to plan," he concluded.
Follow us on Telegram