Sarfraz Nawaz registers complaint after receiving death threats from bookies
Nawaz was the first few ones to call Woolmer's death as murder.
Updated - Oct 21, 2017 3:42 pm
695 Views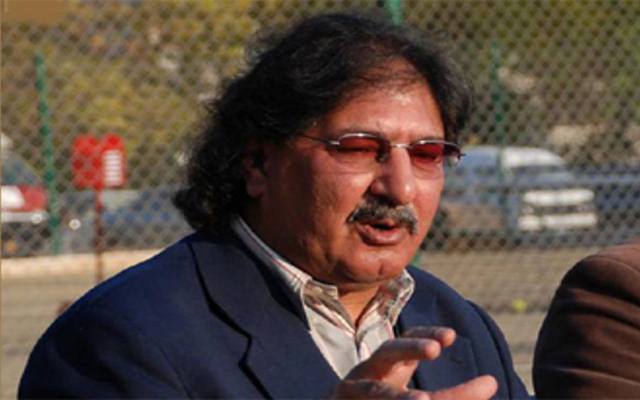 Follow us on Google News
Renowned Pakistani fast bowler during the 70s, Sarfraz Nawaz has lodged a complaint with the police for receiving death threats from bookies. Nawaz requested for round the clock protection from the authorities.
Earlier, the former Pakistani fast bowler went on the record on numerous instances to voice his allegation on Pakistan cricketers and officials links with top bookmakers and gamblers. Nawaz also filed several cases in courts regarding match and spot-fixing. Moreover, Nawaz has not been able to substantiate his claims.
Now that the bookies have apparently threatened him, Nawaz has officials lodged a complaint with the police in his hometown. "He has now requested for police protection and security for himself and his family and the matter is with the high-ups now," commented a senior official according to News18.
If reports are to be believed in, Sarfraz Nawaz was on his way back from the courts of additional sessions judges with a friend after recording statement on October 13, when their car was intercepted by an unknown vehicle. That was when two men came out from the vehicle and pulled out weapons.
Nawaz was the first few ones to call Woolmer's death as murder
Reportedly, one of the men remained in front of the car while the other is said to have approached Nawaz and threatened him to stop giving statements against the PCB, players and bookies and to stop pursuing cases in courts.
Back in 2007 when Bob Woolmer was found dead in Jamaica during the World Cup, it was Sarfraz who claimed that the coach was murdered by betting mafia, even before the post-mortem.
"I know five bookies made their way to the West Indies. I can help trace them. Perhaps we can even get some clues from the players. Woolmer's death is connected with the match-fixing mafia. I believe the Pakistan World Cup games were fixed. There is a dark side to cricket. The game got on top of it for a while but it has never really been stamped out," claimed Nawaz according to The Sun.
Follow us on Telegram