Saurabh Tiwary might have learnt a thing or two from MS Dhoni's presence: Jharkhand Coach
His coach Rajiv Kumar spoke about the lad's performances in the domestic season and MS Dhoni's influence on him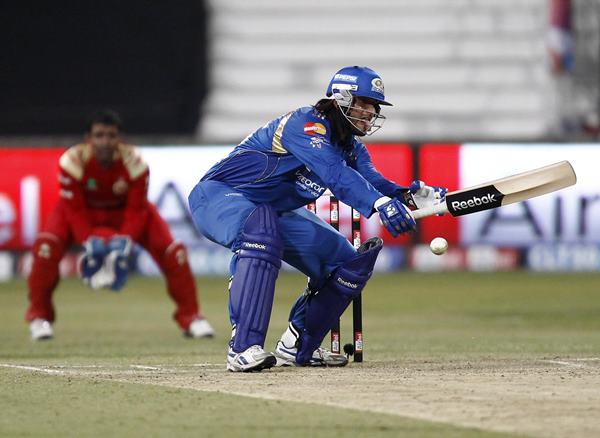 Follow us on Telegram
The Mumbai Indians have had a topsy-turvy season this year. After losing a string of games in the start, they've fought back really well. Especially after yesterday's game, they now stand a real chance of qualifying for the playoffs. They need to defeat Delhi Daredevils in their next encounter.
Their batting has been solid with youngsters like Suryakumar Yadav and Ishan Kishan. That's also a reason why Jharkhand lad Saurabh Tiwary failed to get any chances in the playing XI so far. His coach Rajiv Kumar spoke about the lad's performances in the domestic season and MS Dhoni's influence on him.
Each and every player whether junior or senior gets to learn from Dhoni's great match awareness
The coach was all praise for MS Dhoni who time and again keeps making a presence for Jharkhand cricket. He further told that he brings out the best of his teammates and his energy level is also fantastic. He asserted that Saurabh too might have picked a thing or two from the Captain Cool.
"MS Dhoni's presence changes everything. He brings a different level of energy that's infectious. Also, he has great match awareness, so each and every player, senior or junior, gets to learn a lot from him. In pressure situations, he knows how to keep calm. He just gets the best out of the team. So I'm sure that Saurabh too must have learnt a thing or two from him which could be beneficial for him in the future," he was quoted as saying by Cricket Next.
If given a chance, Saurabh Tiwary will do really well like he has been doing for Jharkhand
Things were going quite smooth for Saurabh Tiwary in 2010. He was amongst the leading run scorers for Mumbai Indians followed by his Indian debut. However, they didn't turn out to be so amazing later on. Now the skipper of the Jharkhand side, Saurabh hasn't got a proper chance in the IPL yet. His coach remarked that he had been hitting the ball really well in all the three formats at the domestic level.
"Saurabh has been in great form. He had a good domestic season in all the formats and was hitting the ball well. I have a feeling that if given a chance, he will do really well. He has the ability to pull off something special. His numbers speak volumes. Apart from the batting ability, he has a mature head on his shoulders. He can handle the responsibility well, as he has been doing for Jharkhand for so long," he added according to Cricket Next.
[interaction id="5afd05a481387e487d5269a2″]
Stay updated on 'today's cricket news' with CricTracker.com.
Follow us on Google News