Saurashtra Cricket Association gear up for India v New Zealand T20I
Shah revealed that the match has an insurance cover of INR 5 crore. 
Updated - Nov 2, 2017 9:50 pm
950 Views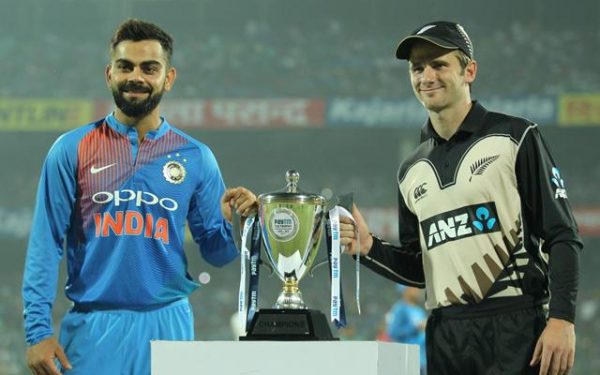 The Saurashtra Cricket Association (SCA) is leaving no stone unturned in their preparation for the second T20I between India and New Zealand. The match will be played at the SCA International Stadium, Rajkot. Team India is currently leading the three-match series 1-0 after they beat the visitors by 53 runs in the first T20I at Delhi recently.
Action moves to Rajkot now and the latest reports in the Times of India suggest that the SCA is all geared up for the match. The Saurashtra Cricket Association's media manager, Mr. Himanshu Shah exclaimed that all the arrangements and facilities for the match are set and good to go. He proudly mentioned that the match will be a full house on the day.
"All the preparation for the match has got completed and the stadium, which has a 28,000 capacity, would be a full house", SCA media manager Himanshu Shah quoted as per the reports in Times of India.
The match will be played on Saturday, November 4. Considering that it is a week day, it comes as no surprise that the association expects a sell out crowd. This is not the first time that Rajkot will be hosting a T20I match. In the year 2013, India had played Australia in a T20 fixture and had emerged victorious by 6 wickets on the day.
Match insured for INR 5 Crore
While all the arrangements are pretty normal to be known, the one that stands out is about the match being insured. Shah revealed that the match has an insurance cover of INR 5 crore. "The match has also been given insurance cover of Rs 5 crore", he quoted.
He further added that the two teams will arrive in the city in different flights. "Both the teams will arrive in two separate flights," Shah quoted. Also, the Kiwi team will have their training session on Friday morning. The Indian team training session will be in the afternoon on the same day.