Security raised after Australian team bus incident
The bus which carried the Australian team was hit by a rock or a stone while commuting between the hotel and the stadium.
Updated - Sep 5, 2017 12:50 pm
1.2K Views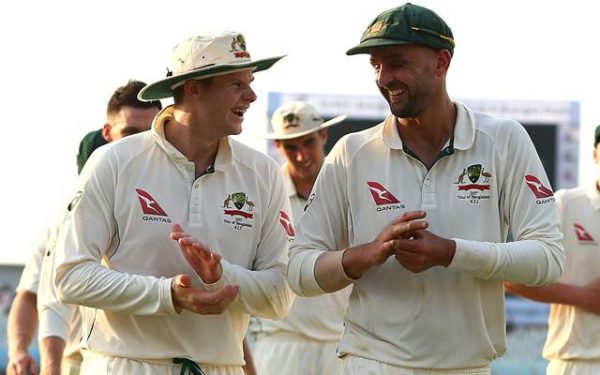 Follow us on Google News
The security arrangements were increased by Bangladesh after a stone was hit at the Australian team bus. The incident occurred after the team was departing for their hotel from the stadium after the first day's play of the final Test in Chittagong. Though nobody was injured in the incident, Bangladesh is leaving no stone unturned in providing the best possible security to the touring party.
Australia very particular about safety in Bangladesh
A part of the window was broken in the incident. Australia refused to tour the country in 2015 citing security issues. For this tour, the CA sent a security team to measure the security arrangements before confirming the series. CA gave a green flag for the 2-match series only after the security team was satisfied with the arrangements. The Smith-led side is already been given 'head of state' levels of security.
"On route back to the hotel last night a window on the Australian team bus was broken. No one was injured in the incident," said Sean Carroll, Cricket Australia's Security Manager.
"Team security personnel are currently in discussion with local authorities while they investigate the cause, which is believed to have come from a small rock or stone. Bangladesh authorities are taking the incident seriously and security has been increased on the route."
Security beefed up
In wake of the incident, the authorities have further strengthened the security. They used a different route to take the players to the stadium on the second morning. The police think that it was an unexpected incident which does not involve a person.
"We think there was no major incident. The road through which we were taking them [Australia players and support staff] went into renovation and a small piece of stone unexpectedly hit the window after coming under the security car and hit the team bus," Iqbal Bahar, Chittagong Metropolitan Police Commissioner, told Cricbuzz.
"We have formed an inquiry committee to look into the matter while having changed our route already. We don't think there is any security scare but still, we are not keeping any stone unturned to provide the best possible security."
Australians are under the heat during this short tour of Bangladesh. They faced their first ever defeat against Bangladesh in Tests when they slipped to a 20-run defeat in Mirpur. On the first day of the final Tests too, they were in a tough position as the home side had amassed 253 for 6 before stumps were drawn.
Follow us on Telegram