Sehwag is outspoken and would be instructed to keep his mouth shut: BCCI spokesperson
Virender Sehwag is BCCI treasurer Anirudh Chaudhry's hot top pick.
Updated - Jun 29, 2017 4:08 pm
2.2K Views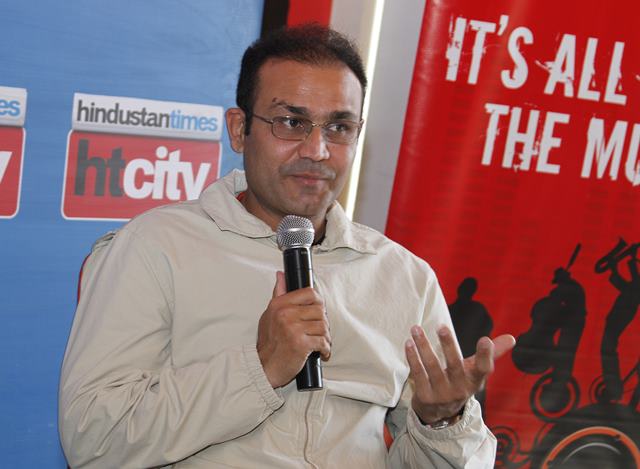 While Indian captain Virat Kohli is believed to have named Ravi Shastri as his optimal decision for a mentor, Virender Sehwag is BCCI treasurer Anirudh Chaudhry's hot top pick. In any case, it has been additionally uncovered that if Sehwag gets voted as the head coach he will need to deal with circumstances insightfully. It is obvious that the team will have an Indian coach and not an outsider.
The fact that Virat seeks Shastri as the coach again is one method for taking a gander at the present circumstance. The other is, Shastri should never have been expelled in any case. Chaudhry has supported Sehwag's choice to apply for the post of the coach. In 2015, Sehwag's choice to play for Haryana was invited by Anirudh Chaudhry, and the former Indian opener, who runs a worldwide school in Jhajjar area of Haryana, shares a decent affinity with Chaudhry.
No front runner
While it couldn't be affirmed if Chaudhry asked Sehwag to apply for the post, his CV which was without a doubt the shortest resume, emphasised that he knows all the present players in the Indian team. According to Deccan Chronicle, a BCCI spokesperson was quoted as saying, "Currently, no other candidate is the front runner but one never knows. We still have a few days more to receive the applications."
The source further added, "Yes, Viru is outspoken on social media. But then, if he is appointed, he would be instructed to keep his mouth shut. Our fear is that he would just say, 'so what?', if India loses a match or a series. That would surely ruffle the feathers of important people."
Meanwhile, a seven-member advisory group was constituted by the BCCI on Tuesday to manage and execute Lodha panel's proposals. Headed by IPL chairman Rajeev Shukla, the council additionally comprises of Sourav Ganguly, T.C. Mathew, Naba Bhattacharjee, Jay Shah and Anirudh Chaudhry. BCCI acting secretary Amitabh Chaudhary is the convener.