Seniors come together to break the ice between Gautam Gambhir and KP Bhaskar
Gambhir was suspended by the three-member disciplinary committee after his heated altercation with Delhi coach KP Bhaskar earlier in 2017.
Updated - Sep 17, 2017 12:55 am
3.5K Views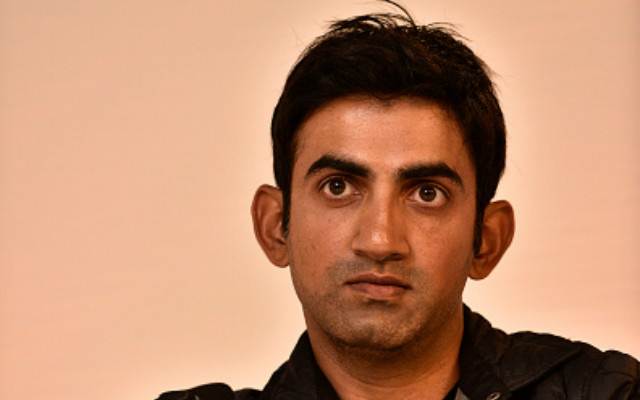 Out of favour, former Indian international Gautam Gambhir and severe anger management issues have left him in the doldrums of late as the two-time World Cup winner has been handed a four-match ban from first-class cricket for his acerbic attack on Delhi Ranji coach KP Bhaskar during the 2016-17 Vijay Hazare Trophy in Bhubaneswar earlier in 2017. The absence of an experienced senior in the Delhi team has put the youngsters in dire straits.
The Gambhir-Bhaskar saga has left the Delhi team shell-shocked. The fiasco embarrassed Bhaskar as he was in his very first season as coach of Delhi. On that unfortunate day, Gambhir had launched a vitriolic attack on Bhaskar in the dressing room at the end of the Vijay Hazare tournament after sending the youngsters of the team out of the dressing room.
What happened?
Gautam Gambhir accused Bhaskar of resorting to unfair practices and making the youngsters and budding cricketers of Delhi insecure. Gautam, in a no-holds-barred interview, earlier stated (post four-match ban sentence) that the confrontation between him and Bhaskar had been blown out of proportion by the media. But the KKR star stood his ground when he told the media that Bhaskar has made life hard for the cricketers. Gautam had also said that the coach was playing with the careers of young players like Unmukt Chand, Nitish Rana and Pawan Negi.
The punishment
After hearing in detail about the confrontation between Gautam Gambhir and Bhaskar, the Delhi and Districts Cricket Association (DDCA) administrator Justice Vikramjit Sen and other members of the disciplinary committee found the former guilty and handed him the suspended sentence. Bhaskar had received support from most quarters after the incident. Gambhir, on the contrary, was slammed by senior selectors and members of the Cricket Advisory Committee.
The star player of Delhi had found support from some of his teammates including Sumit Narwal. Sumit had corroborated Gambhir's allegations that Bhaskar had neglected the players who are performing well.
The truce
Gambhir's absence has affected the morale of the players and they want him desperately in the team to lift their spirits up. Therefore, the seniors in the team have come together to make a truce between Gautam and Bhaskar since his services would be vital for the team.
Gautam, who had been stripped of the captaincy earlier in the year, failed to earn a place in any of the three teams for the ongoing Duleep trophy in spite of aggregating 235 runs in eight innings last season. Time will tell whether thus truce will fructify and Gambhir manages to get retained as the captain. Though much will depend on Bhaskar and newly appointed bowling coach Manoj Prabhakar.