Shahbaz Nadeem made his way to Team India after his brother sacrificed his career
Nadeem still remembers his father telling him: "Ja ji le apni zindagi".
Updated - Nov 15, 2019 12:53 pm
1.1K Views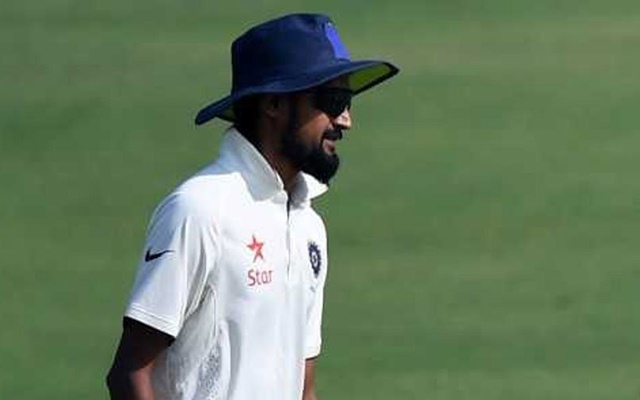 For many, he was a surprise pick in the third Test against South Africa in Ranchi last month. Shahbaz Nadeem, however, did not disappoint his team, fans and family by picking up four wickets in the match played at his home ground. India hammered the Proteas in the game to win the series 3-0.
The 30-year-old Nadeem, who made it to the XI soon after getting picked as the cover-up for Kuldeep Yadav, hasn't found a berth in the national squad for the next Test series against Bangladesh. The cricketer, nevertheless, made enough name for his talent.
Nadeem, in fact, sees his life journey no less than an absorbing film script. It is one of courage, sacrifice, twists and eventually triumph. Born in a family of seven in undivided Bihar, Nadeem always had the baggage of expectations on his shoulders. The family always wanted to see at least one of its two younger boys playing for the national team.
It was not an easy dream whatsoever but Nadeem picking India's 296th Test cap in Ranchi last month showed that nothing is impossible. A talented cricketer who has excelled with the ball in domestic cricket and is no bunny with the bat, Nadeem got his reward though not many know that his dream had almost met its end when he was only 12.
In the early 2000s. Nadeem's father Javed Mahmood, who worked with the state police, was apprehensive about both his sons playing cricket since it was never easy to make a name out of it as several others also pursue the same dream. He convinced himself that only one of his two sons could go on to play and the odds were against Nadeem since he was good in studies — something that most Indian families look up at as the best guarantee for success in life.
"Shahbaz was good in studies. His mothers and elder sisters were of the opinion that he would lose his way by pursuing cricket. Because in the end, what matters is a settled life. In front of my eyes, many youngsters failed to make it big. Good education meant a good future. Or else, I thought, it would be a case of neither here nor there for Shahbaz," Mahmood was quoted as saying by Deccan Herald.
Assad was not too far from making U17 national camp but fate thought otherwise
On the other hand, Nadeem's elder brother Assad was already captaining Bihar's Under-15 team at the moment but as fate had it, nobody could stop Nadeem's talent from blossoming and as he made rapid strides in cricket and were making it to junior state team and even impressed former chief selector Dilip Vengsarkar. But since the family was still sure that only one son will go on to play the game, it was Assad who eventually made the big sacrifice.
"Shahbaz was making rapid strides. He needed all our support. It was heartening to see Assad take such a huge decision. He was certain to get a call up for the India U17 national camp. But we were united as a family and Shahbaz was to get our full support," Mahmood said.
Nadeem, who has over 400 first-class wickets, hasn't forgotten his family's contribution for his rise and emotionally thanked his father on television while making India debut. He still remembers his father telling him: "Ja ji le apni zindagi (go live your life)".