Shahid Afridi extends unwavering support towards Afghanistan cricket
38-year-old Afridi was a part of the recently concluded APL as one of the four iconic cricketers to have played the series.
Updated - Oct 22, 2018 8:37 pm
596 Views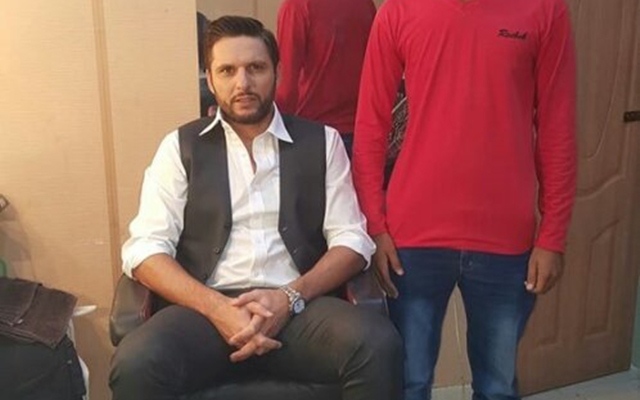 Former Pakistan skipper, Shahid Afridi has extended his unwavering support towards the Afghanistan Premier League (APL). The flamboyant cricketer recently expressed high hopes for Afghan cricket in the future and dealt out several constructive pieces of advice for the Afghanistan Cricket Board (ACB). The first season of the APL drew to a close on Sunday, wherein the Balkh Legends emerged victorious.
Afridi retired from all formats of international cricket earlier this year. The swashbuckling all-rounder has his roots in Afghanistan as he hails from the Afghan tribe of Pashtuns. 38-year old Afridi was a part of the APL as one of the four iconic, veteran cricketers to have played the series. He was at the helm of the Paktia Panthers', who bowed out of the tournament after a meek surrender to the Kabul Zwanan.
Afridi ready to play in Afghanistan to support their cricket
Afridi has been left supremely impressed by the quality of cricket that Afghanistan has on offer, especially in the form of the talented youngsters.
"This tournament has been one of the best experiences for me as I had the opportunity to share the dressing rooms with some of the most talented youngsters in Afghanistan. I believe some of these young cricketers are already in a position to play for their national team. This has been a great opportunity, especially for the youngsters to showcase their talent and get noticed," said Afridi in the post-match conference.
Offering advice for the ACB to better the conditions for future editions of the tournament so as to make it more popular, Afridi commented, "The ACB has to take up a fatherly role and look after these talented youngsters to secure the future of the sport in Afghanistan. Perhaps, they should pay more attention to the marketing of the event so that they can get more crowds to come and watch. They can concentrate on these aspects for the next edition, this is the way forward for the Afghanistan cricket."
Extending his unconditional support towards the growth and success of Afghan cricket, 'Boom Boom' Afridi said, "In the past, I was not lucky to be in Afghanistan as I had to cancel a trip there due to personal reasons. But in the future, I want to support the growth of Afghan cricket and I will be willing to even go and play in Afghanistan if the need arises."