Shahid Afridi summoned by PCB after World T20 debacle
Updated - Mar 26, 2016 9:53 am
29 Views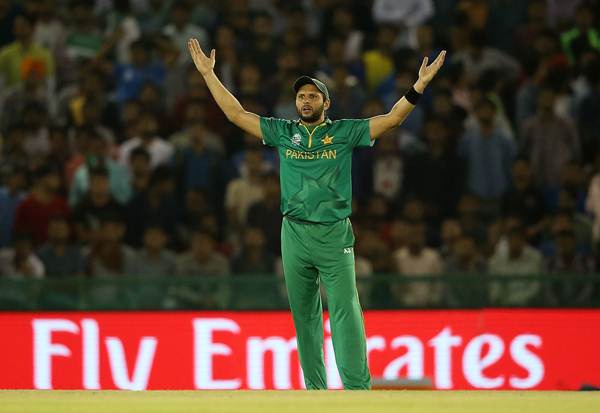 Pakistan skipper Shahid Afridi has been summoned by the stuffed shirts of the Pakistan Cricket Board following their loss to Australia. The 21-run loss to the Aussies sees their World T20 2016 dreams reduced to nothing as they will now be boarding the early plane home. Afridi has been summoned to explain what went wrong while addressing his further participation in Pakistani cricket.
The Shahid Afridi camp released a statement prior to the start of the tournament stating that he would evaluate his retirement decision following the conclusion of the World T20. It has also been clear that Afridi has been the 'One Man Army' of sorts for the Pakistanis in the current campaign. While he has promoted himself up the order and smashed the odd six, he has been Pakistan's leading spinner. Currently the highest wicket-taker for Pakistan in T20 internationals, Afridi will take a call on his international career after returning to Pakistan.
The hint about his retirement was dropped during the Post match presentation ceremony, where the 36-year old stated that he was fit as a cricketer, but not fit as a captain. "I will announce it in my country. Whatever is better for the country, I will go with that," Afridi said at the post-match ceremony in Mohali when asked if he was going to retire. "I will see my form. There is pressure, media pressure. As a player, I am fit. As a captain, I am not fit," he also added after his side was beaten by Australia.
Shahid Afridi made his debut for Pakistan in ODI at Nairobi against Kenya in 1996. Since then, he has announced his retirement from Test cricket in 2006 and has featured in 398 ODIs for Pakistan. Despite earning his reputation as a big-hitting batsman, Afridi had stated that he is a better bowler.
Current Pakistan coach Waqar Younis also has come under the scanner following the disastrous World T20 campaign. Prior to the start of the marquee tournament, there were some doubts regarding the extension of Waqar's contract. He added, "Yes, I would say that Pakistan cricket is in a bit of a decline and we need to control it. We will have to look at our domestic cricket and infrastructure."