Sharjeel Khan is one of Pakistan's best openers after Saeed Anwar: Mohammad Yousuf
Yousuf said that Sharjeel can emerge as a dangerous batsman if he can take care of his fitness.
Updated - May 12, 2020 5:19 pm
479 Views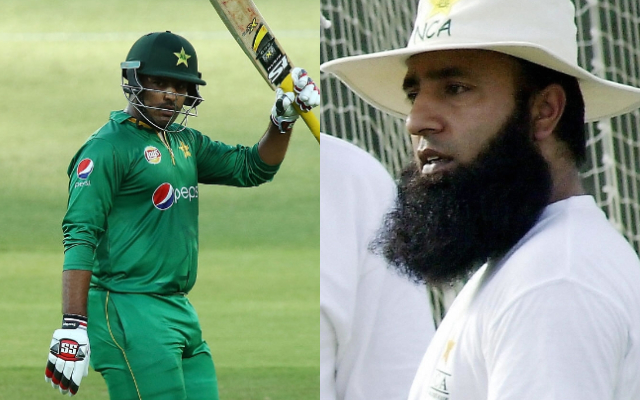 Mohammad Yousuf, the former Pakistan cricketer, reckons that Sharjeel Khan is amongst the best openers in the country after Saeed Anwar. The 30-year-old Khan's career has been a controversial one thus far after he was found guilty of match-fixing in the 2017 edition of the Pakistan Super League (PSL). It was in 2013 when he first donned the national colours against Afghanistan.
In January 2017, Sharjeel last played for Pakistan in an ODI versus Australia at the Adelaide Oval. Recently, he made his comeback for the Karachi Kings, captained by Imad Wasim, in the 2020 PSL. Yousuf, who scored over 17,000 runs for Pakistan, said that if Sharjeel is able to take care of his fitness, then he can be a dangerous prospect in the future.
Sharjeel Khan has got great hand-eye coordination, says Yousuf
"On the batting front, we have Babar [Azam], Haris Sohail, Azhar Ali, they are improving gradually. And if Sharjeel [Khan] returns, he has fitness issues, and gets back in shape, then he is a dangerous cricketer," Yousuf was quoted as saying in an interview with Sportstar.
"I think after Saeed Anwar, he is one of the best openers we have. He has got great hand-eye coordination. He also fared well against Australia in the limited-overs series [in 2016]," he mentioned. In the ODIs on Australian soil, the left-hander managed 250 runs in five matches with three half-centuries to show for his efforts.
Yousuf, who played 381 matches for Pakistan, also reckons that Babar Azam shouldn't be compared to Indian skipper Virat Kohli. Yousuf feels that Babar has a long way to go since Kohli is quite a few years senior to him. But he said that both of them followed 'similar trend' at the start of their career.
"Babar is young. Many people compare him with Virat Kohli. But I think it is not ideal because Kohli has played more number of matches and he is more experienced," Yousuf stated,
"Babar still has a long way to go. If you look at the early stages of their career, both follow a similar trend. But Babar will need some more time because Kohli has played about eight or nine years more than him," he added.