'She is so beautiful'- Murali Vijay wants to go for dinner with Ellyse Perry
He also picked Shikhar Dhawan along with Perry.
Updated - Apr 16, 2020 11:45 am
10.4K Views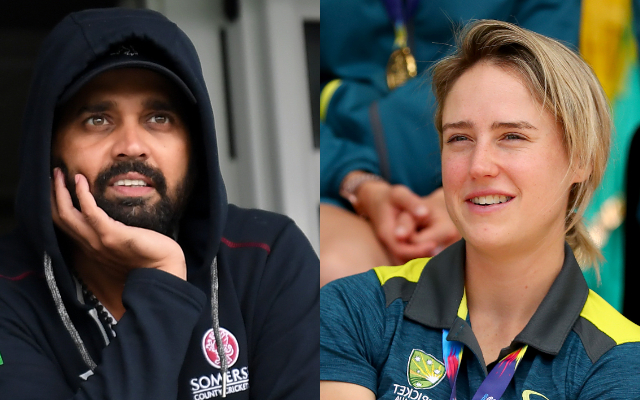 India is under lockdown till May 3 due to Coronavirus threats. And, it has given cricketers an ample amount of time to interact on social media with their fans. Some players are busy spreading awareness about COVID-19 while few are busy conducting live sessions with their teammates. Recently, Murali Vijay, the Indian cricketer was also hosted by his IPL franchise in which he discussed a lot of topics. He also revealed that he would like to go on dinner with Aussie women cricketer Ellyse Perry.
Murali Vijay was once a regular opener for Team India in the longer format. But a sudden dip in his form with the bat turned out to be the main reason behind his ouster. However, in IPL, he still holds a contract with the Chennai Super Kings and was set to play for three-time IPL champions in the 13th edition of the league that got postponed due to COVID-19 pandemic.
Murali Vijay eager to go for dinner with Perry and Dhawan
During the live session, Murali Vijay was asked to pick two players with whom he would like to go for dinner. Surprisingly, he took the name of Aussie international Ellyse Perry and his India teammate Shikhar Dhawan . "Ellyse Perry. I want to have dinner with her. She is so beautiful. And Shikhar Dhawan any day. He is a fun guy. Just that he will speak Hindi and I will be conversing in Tamil," Murali Vijay said on Instagram live.
Vijay recited that Chennai Super Kings is a special team. He also added that every player in the side is a legendary cricketer in international cricket. It is a great honour for him to come in the team as one of the youngsters and learn a lot from the seniors.
"CSK is a very very special team. The kind of players, who came aboard right from the first auction, you name it, they are legends of world cricket. It was a great honour for us, youngsters, to step into the dressing room and rub shoulders with some of the legends. You get to learn a lot of things by watching them and being around them," he added.