Shikhar Dhawan donates INR 20 Lakhs and post-match awards money from IPL 2021 to Mission Oxygen
Dhawan is currently featuring in the 14th edition of the IPL.
Updated - Apr 30, 2021 6:48 pm
1.2K Views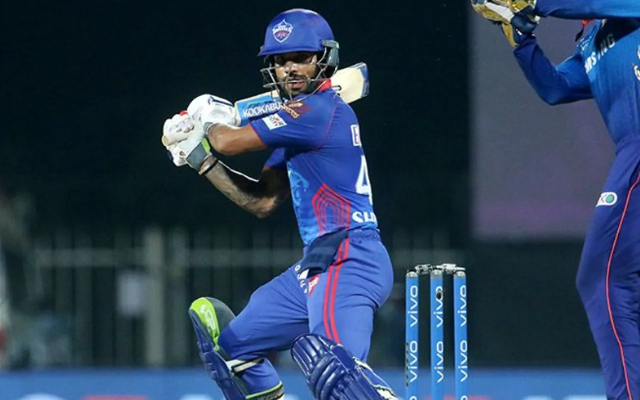 Pat Cummins started it and the other cricketers are following his footsteps now. The cricketers from different countries have come forward to help India fight against the pandemic. The second wave of COVID-19 has put extreme pressure on India's medical system with more than 3 lakh cases being reported each day.
Amidst all this, the 14th edition of the Indian Premier League (IPL) is in progress in the country and the cricketers participating in the tournament are now donating whatever amount possible to help India recover. After Pat Cummins, Nicholas Pooran, Sheldon Jackson and a few others, India cricketer Shikhar Dhawan is the latest to donate towards the cause.
The left-hander who is featuring for the Delhi Capitals in the IPL has decided to donate Rs 20 lakh and the money he will win from post-match awards in the tournament to Mission Oxygen. Oxygen shortage is the biggest issue in the country currently and all this money will help fund the requirement of oxygen.
Together, we will win, says Shikhar Dhawan
Shikhar Dhawan took to his official Twitter handle to reveal about his donation while stating that it is the need of the hour for everyone to help people struggling due to COVID-19. The southpaw also thanked everyone for all the love he has received from his fans and felt that it is his turn to give it back now.
Dhawan also thanked all the frontline workers who have working tirelessly since the pandemic began to help the country recover and hoped that, if we fight against COVID-19 together, the country will definitely win. "We are in unprecedented times right now, and it is the need of the hour that we do everything possible to help each other out.
"Over the years, I have received incredible love and support from all of you, for which I am eternally grateful. It's now my turn to give back to the people of the country. I will be making a donation of Rs 20 lakhs, plus money from all post-match individual performance awards that I receive from the IPL 2021 towards Mission Oxygen to help fund the requirement of Oxygen.
"I would like to thank all the tireless frontline workers for their incredible service. We are forever in your debt. I also urge everyone to observe all health protocols – wear a mask, sanitize and maintain social distancing. Please step out only when necessary. Together, we will win," Dhawan's statement on Twitter read.
— Shikhar Dhawan (@SDhawan25) April 30, 2021