Shikhar Dhawan gives a perfect response to the bashing fans on Instagram
The fans were too critical of him for posting a picture of the team having fun in London.
Team India narrowly lost the Southampton Test and with it, the five-match series as well. Apart from the Lord's and Trent Bridge Tests, the other two matches have been so close and it was England who prevailed under crunch situations in the series. It would've been disappointing for the fans and the players definitely after losing the close games. But that doesn't mean that the team should leave everything and not have fun at all. This is what Shikhar Dhawan had to say when he was bashed by the fans on Instagram over his latest post.
It took a couple of Tests for the visitors' batsmen to get hold of the conditions. They improved significantly in the third Test and won it easily. But the norm followed in the fourth Test with only middle-order performing to its potential across two innings. Dhawan got starts but failed to convert it and the likes of KL Rahul, Hardik Pandya and Rishabh Pant could make much of a difference.
Team India having fun
Though the loss was a tough one to swallow for the team, they had to move on and concentrate on the fifth and final Test in London. However, they are also having fun in the midst of practising. Shikhar Dhawan captured one of those funny moments and posted it on his official Instagram handle only to be at the receiving end of the critical fans.
They bashed at him and all the non-performing players of the team for their disappointing performance in the Test series. Many believed that this was the best chance for India to win the series in England. Dhawan, after reading a few of those comments, decided to respond and came up with a perfect reply.
He stressed that it is important for the team to stay positive even after the loss. The left-handed opener also admitted that the team is hurt after the series defeat but they can't sit in the dressing room and moan about it. They have to concentrate on the next game and to do that, positivity is important.
Here's his post:
Here's his response: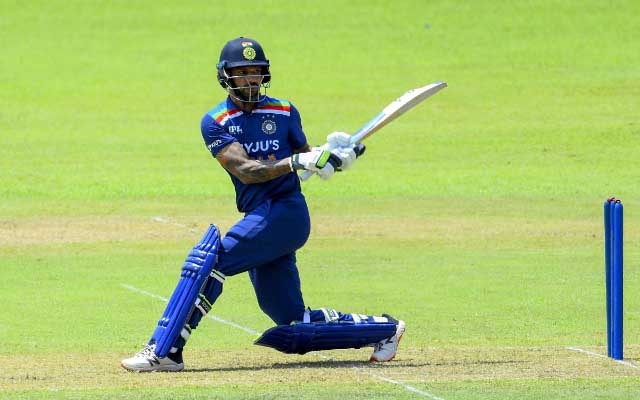 [interaction id="5b8f9057d4b9a9679e6fa150″]
Keep following CricTracker for more news and updates.