Shoaib Akhtar responds to rumours of him wanting to kidnap Sonali Bendre
Reports had suggested that Shoaib had a massive crush on Sonali and it grew to crazy extents.
Updated - Sep 24, 2019 12:37 pm
23K Views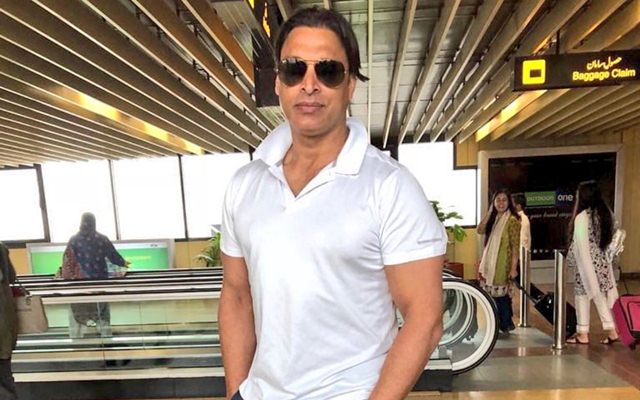 Follow us on Google News
Former Pakistan speedster Shoaib Akhtar has finally broken his silence on the rumours doing the round about his involvement with Bollywood actress Sonali Bendre. In India, Bollywood and cricket go hand-in-hand. There have been instances where the cricketers were smitten by the Bollywood divas and had affairs or relationships. The most recent example is that of India skipper Virat Kohli and Bollywood beauty Anushka Sharma.
And so when media reports across the country suggested that Shoaib Akhtar was smitten by Sonali, not many were surprised. The reports suggested that Shoaib had seen Sonali for the first time in the film English Babu Desi Mem and had developed a crush on her. It also suggested the legendary pacer's room was filled with pictures of the actress, things went on to the extent that Shoaib carried a picture of Sonali in his wallet. In an interview, he had also revealed that if Sonali refuses his proposal, he would have to kidnap her then.
Shoaib Akhtar responds:
With things now going out of the hand, Shoaib Akhtar has responded to it. The Pakistan star has rubbished all the claims and went on to say that he was never a fan of the Bollywood actress. In fact, he also said that he has not met Sonali even once before saying that he became the actress' fan only after seeing her courageous fight against cancer.
"First of all, I have never met Sonali Bendre in my entire life. I was never her fan. I did watch her movies once or twice but I was never her fan. I have seen her in movies and she is a very beautiful woman. I saw her struggle when she fell ill. She showed courage and came out of her struggle as a brave woman," Shoaib Akhtar said on his YouTube channel.
"She fought back and that is when I became her fan. I felt really good to see a woman being so brave and courageous. She led the way for the other women. I was never associated with her. Saying that I had her poster in my room was wrong. I only had one poster in my room and that was of Imran Khan, the only cricketer whom I idolised," he added.
Follow us on Telegram