'Show Some Respect' – Twitter slams Marnus Labuschagne for his 'disrespectful' reply To Sachin Tendulkar
Sachin Tendulkar and Marnus Labuschagne supported cricket's inclusion in the Commonwealth Games and sent best wishes to India Women and Australia Women teams.
Updated - Jul 30, 2022 5:15 pm
27.5K Views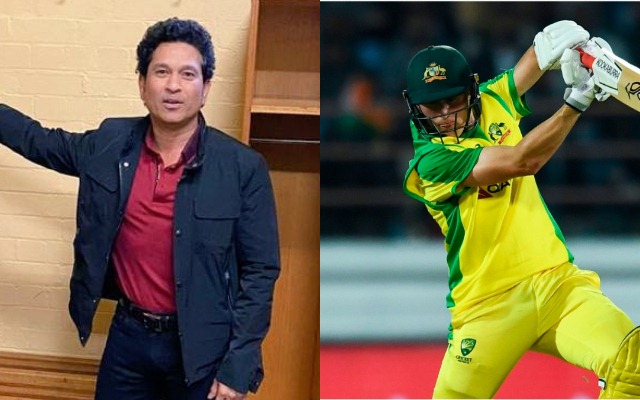 Follow us on Google News
The Women's T20 tournament at the Commonwealth Games 2022 got underway on Friday, 29th July, with the opening fixture between Australia and India at Edgbaston. Cricketing legend Sachin Tendulkar praised the initiative and wished the Indian team good fortune ahead of the match via his Twitter handle. But, Australian batter Marnus Labuschagne's reply to the batting maestro's tweet didn't go down well with the Indian fans.
The Women's tournament at the quadrennial event marks the return of cricket at CWG for the first time in 24 years since the men's ODI tournament at the 1998 CWG games in Kuala Lumpur, Malaysia. Former Indian cricketer Sachin Tendulkar expressed his joy on seeing cricket back at the multi-sporting event and hoped that it took the sport to newer audiences around the globe. He also gave his best wishes to the India Women's team participating in the tournament.
"Wonderful to see cricket back in the Commonwealth Games. Hope this takes our beautiful game to newer audiences. Best wishes to @BCCIWomen's team for their #CWG22 campaign," Tendulkar had tweeted. Australia batting ace Marnus Labuschagne replied to Sachin's tweet and said, "Agreed Sachin. Aus v India is going to be an amazing opener too."
Agreed Sachin. Aus v India is going to be an amazing opener too 👏🏼

— Marnus Labuschagne (@marnus3cricket) July 29, 2022
But the middle order batter's reply infuriated the Indian fans as he addressed the Indian legend with just his first name rather than suffixing 'sir' to it. The fans felt that it was disrespectful to mention one of the greatest batters of all time with just his first name.
'I was very grateful for his words and just stoked really', Labuschagne said after receiving compliments from Sachin Tendulkar
Notably, back in 2020, when Sachin Tendulkar was asked about a current batter who reminded him of himself, he praised the Aussie batter and said, "His footwork is so precise. So he would be the one I would say." The Australian middle-order batter was amazed by the former Indian cricketer's remarks about him and felt grateful for such kind words coming from someone as great as him.
"It was pretty amazing, it's one that definitely when I saw it, I was quick to read it and it really hit me. Amazing words from someone of that calibre. I was very grateful for his words and just stoked really," Labuschagne had told cricket.com.au. However, his response to Sachin Tendulkar has led to Twitter slamming him.
Here's how Twitter reacted:
Sachin? No Indian players talk to him like this. Show some respects

— 🏏 (@TweetECricket) July 29, 2022
Show that in their culture their parents don't teach how to respect others

— Jadeja Karmadeep 🇮🇳 (@IamJadejaKj18) July 29, 2022
You were in your nappies labuschagne when he made his debut atleast give him some respect.

— Shivendra Singh (@shiv_speaks) July 29, 2022
Sir bol Marnus

— Neelabh (@CricNeelabh) July 29, 2022
Mr. marnus, Sachin is almost double ur age. And his records tripple of yours. Have some respect while taking name.

— Kalpesh B S,VIDEO JOURNALIST (@kalpeshsawardek) July 29, 2022
You should say Sachin sir !! Not Sachin

— Cricket Apna l Indian cricket (@cricketapna1) July 29, 2022
Follow us on Telegram