Shubman Gill pleased to be on the radar of Indian selectors
Speaking about his call up for the Windies tests, Gill shared his experience in the Indian dressing room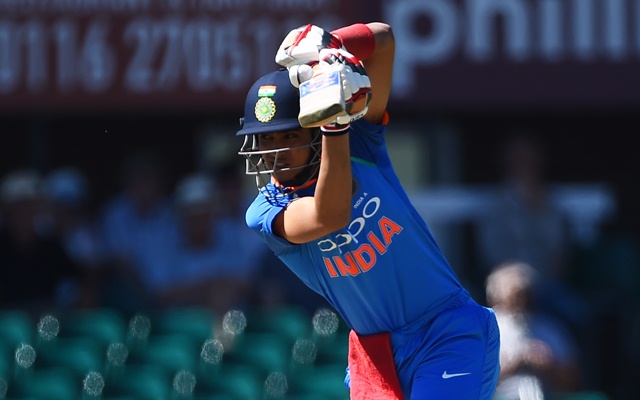 Follow us on Google News
Over the last few months, we have seen a lot of youngsters getting their due with a Team India call. The likes of Prithvi Shaw, Rishabh Pant and Hanuma Vihari have even gone on to prove themselves in the international level. That after they'd done exceedingly well in the domestic circuit and at India A level. On the other hand, Shubman Gill has been creating quite an impression especially with his performance in the ongoing domestic season.
Representing India C, the talented batsman went on to post scores of 36, 106* & 26. Speaking about his call-up for the Windies Test as a backup player after others were released, Gill shared the experience he had in the Indian dressing room. The youngster was roped into the Indian squad for the second Test as Hanuma Vihari was released to play Vijay Hazare Trophy. Since he had featured in just three first-class games, the call indeed came as a surprise for Gill. He totally cherished sharing the dressing room with all the seniors.
India call-up surprised me
"The India call up did come as a surprise and the feeling cannot be explained in words. When you share space with the big players, you get to pick their brains on different match situations. That is certainly going to help me going forward." he told according to Cricket Next.
Pleased to be in the Indian selection loop
The 19-year-old was pleased to be on the selectors' radar. He felt that the conversations helped him develop into a better player.
"I'm just pleased to be in the selectors' loop. It's a great to play with some of the more experienced players on the circuit and share the dressing room with them. My form has been good this year and that showed here (Deodhar Trophy). Rubbing shoulders with the seniors has given me a fair idea as to where I stand," Gill said.
Follow us on Telegram