Simon Doull picks the team he would watch for the rest of his life; includes only one Indian
He didn't name the captain of his XI.
Updated - Apr 1, 2020 9:32 am
1.1K Views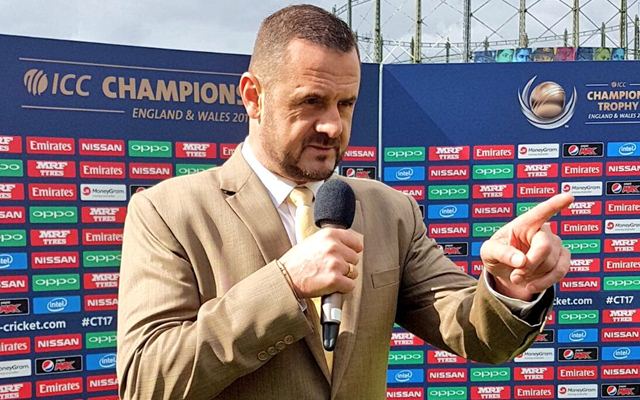 Follow us on Google News
Coronavirus has shut all cricket across the world. Also, the cricketers have got a much needed break from their hectic schedule. But this is the kind of break where they have to just stay at home and not roam anwhere which has led to them resorting to social media more often. Moreover, even ICC is trying to keep its fans engaged on social media, especially Twitter and asked them to pick a team which they would watch for the rest of their lives.
And the former New Zealand cricketer Simon Doull has come up with his XI in response to this question from the ICC. He has picked some of the ultimate legends of the game. He has gone with the swashbuckling batsmen Virender Sehwag and Brendon McCullum as the openers of his team. Both, during their respective careers, used literally rip apart the opposition bowling line-ups with aplomb.
The Kiwi legend Martin Crowe makes it to the number three of Simon Doull's side which is no surprise. Crowe played 77 Tests and 143 ODIs for his country amassing more than 10000 runs in his career. The stylish batsman of his era, Brian Lara is at number four who scored more than 10000 runs in both Tests and ODIs during his illustrious career.
Simon Doull picks a star-studded bowling line-up
The legendary cricketers Viv Richards and Ian Botham are the next in the line-up and this team is filled with the heavyweights. Both the cricketers are iconic players of the game and would make it to the most of the all-time XIs too for what they did during their careers. To make it worse for the opposition, enters Adam Gilchrist at number 7 who is also the wicket-keeper of this team and this man needs no introduction.
Simon Doull's bowling attack is one of the best which comprises of Wasim Akram, Richard Hadlee, Shane Warne and Malcolm Marshall. If this quartet would've played together with Ian Botham as the fifth bowler, very seldom the opposition teams would've managed to score more runs.
Here's Simon Doull's XI: Virender Sehwag, Brendon McCullum, Martin Crowe, Brian Lara, Viv Richards, Ian Botham, Adam Gilchrist, Wasim Akram, Richard Hadlee, Shane Warne, Malcolm Marshall.
Here's his tweet:
1. @virendersehwag 2 @Bazmccullum 3. Martin Crowe 4. @BrianLara 5 IVA Richards 6. @BeefyBotham 7. @gilly381 8. @wasimakramlive 9. Richard Hadlee 10. @ShaneWarne 11. Malcom Marshall Not an easy one but that's what I have come up with.. #yoursplease

— Simon Doull (@Sdoull) March 31, 2020
Follow us on Telegram