Simon Taufel feels ball colour will be a challenge in day-night Test at Eden Gardens
Taufel also praised Kohli saying the latter's strategies are getting better with each outing.
Updated - Nov 14, 2019 6:45 pm
302 Views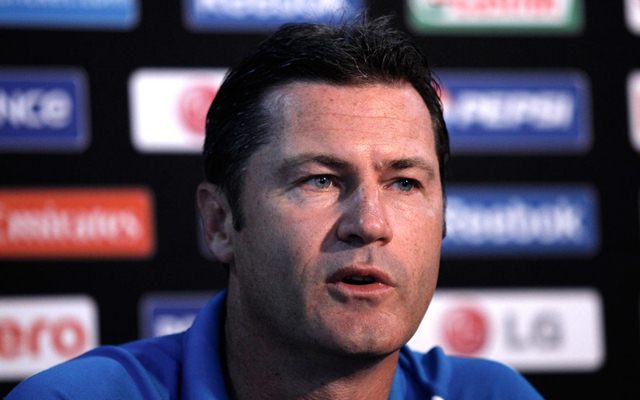 It will be the first time that the subcontinent will witness a day-night and all sides – players as well as officials – are uncertain as to how things will be like. The match between India and Bangladesh at the iconic Eden Gardens, Kolkata, will be played with the pink ball and since neither team has played an international match with the pink ball before, they have been kept guessing. Meanwhile, former ICC elite panel umpire Simon Taufel, one of the best modern-day cricket has seen, has opined that the colour of the ball will challenge both the teams.
India were late to agree to the day-night Test and the decision was taken only after former captain Sourav Ganguly took over as the president of the BCCI last month. Bangladesh gave the nod and now the stage is set for the historic Test to kick off on November 22.
On Tuesday, the Indian batsmen under the leadership of captain Virat Kohli were seen playing both the red and pink balls alternatively during a practice session to adjust themselves faster. In the Indian team, only wicketkeeper Wriddhiman Saha and pacer Mohammed Shami have the experience of playing with the pink ball in domestic cricket.
"The first challenge is going to be the colour of the ball and deal with the changing nature of the ball. It may swing early on but behave differently as it ages," Times of India quoting Taufel as saying. The 48-year-old Australian, who has officiated 74 Tests, 174 ODIs and 34 T20Is between 1999 and 2012, also spoke about other challenges that the teams will face in the Test match under the lights and they include dew and moisture that he thinks will affect the ball.
Dew, moisture among other challenges, says Simon Taufel
"Playing Test cricket at night with dew is also going to be a challenge and the moisture may affect the ball and I am expecting more ball changes occurring due to the ball being wet or being, maybe, discoloured and becoming unfit for playing," Taufel said.
"There is also the challenge of playing in different session times and finishing the game late at night and starting in the afternoon. So that is going to be a challenge and players will have to get accustomed to playing day-night cricket," he added.
Taufel also praised Kohli, India's most successful Test cricketer at the moment with a high win record, saying the latter's strategies are getting better with each outing. He also said that Kohli is fortunate to have a talented team to lead.