Sony Ten surges ahead to become top channel following the South Africa v India series
Sony Ten 1 which is at the top of the table has garnered a total of 284.7 million impressions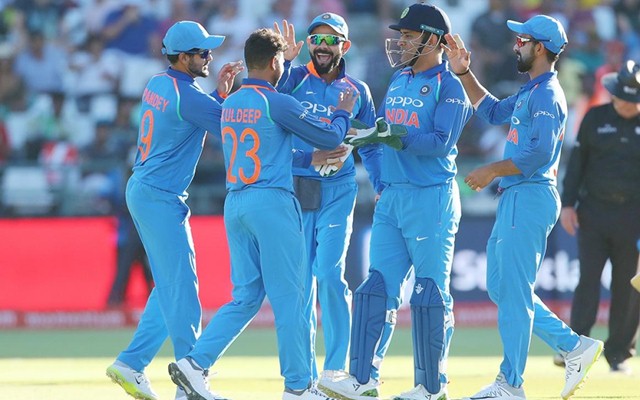 Cricket is the most followed sporting event in India beyond a shout of a doubt. Ever since the cricket season has taken over, the Indian viewers have been glued to watching Sony Ten channels. If not anything, it has been revealed by the latest Broadcast Audience Research Council data for the fifth week of the year.
In the period spanning from 27th January to 2nd February, there was cricketing action on Day 4 of the last test on 27th Jan and a One Day International between India and South Africa on the 1st. Due to its live broadcast, it has enabled Sony Ten 1 and Sony Ten 3 to be amongst the top two sports channels for the week.
What The Numbers Suggest
Sony Ten 1 which is at the top of the table has garnered a total of 284.7 million impressions. On the other hand, Sony Ten 3 comprising of the Hindi commentary has registered 166 million impressions. All of this doesn't come as a surprise after the amount of money spent by broadcasters to attain the rights of an Indian game.
The Star Sports 1 channel was third on the list with 95 million impressions. Interestingly, Doordarshan Sports also found itself amongst the top 5 list. The channel which also broadcasted the first One Day International between India and South Africa was a close fourth with 90 million impressions.
The Top 5 programmes list was completely dominated by cricket. The first ODI which was being telecast over three channels grabbed the first three positions. The Day 4 of the final test stood fourth while interestingly it was the mid-show of the first ODI which came fifth on the list.
With the cricketing season ongoing in form of the limited overs series, Sony is expected to continue leading the charts. After the end of the ODI series, there's a T20 International series to follow as well. Currently, India has been dominating the series leading 3 nil.
The South African batting order in the absence of Faf Du Plessis and AB De Villiers has seemed clueless against the wrist spinners. Both Yuzvendra Chahal and Kuldeep Yadav have been creating an enigma in the middle. The rest of the month is expected to be interesting for the teams as well as the broadcasters.