Sourav Ganguly believes India have a good chance of defending the World Cup
Updated - Oct 14, 2014 2:41 pm
33 Views
Though the World Cup 2015 is to be played in Australia and New Zealand and India have a particularly poor patch overseas. Former Indian Captain Sourav Ganguly believes this Indian team has good chances of defending the World Cup down under.
In an Interview to IANS Ganguly said, "India have got a good chance of defending the World Cup. They are a very good One-Day International (ODI) side wherever they play. Whether it is Australia or England, they are a top one-day side, "Test matches overseas are an issue, but I am not really too worried about ODI performances and I think they will do well in Australia and New Zealand."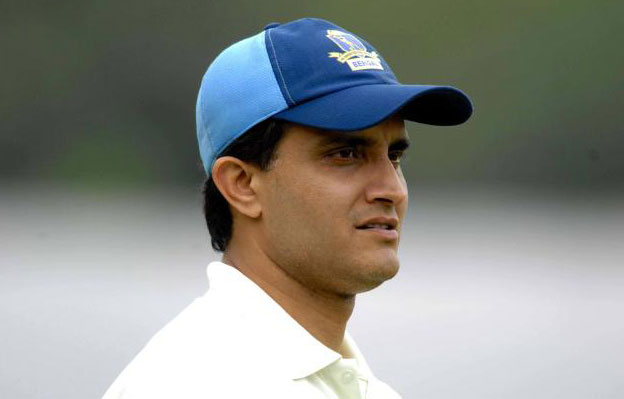 Follow us on Telegram
The reigning World Champions should have an upper hand in the World Cup to be held in February-March 2015 as they will be touring Australia for more than two months, from late November to end of January, to play four Tests against the home side.
The Tests will be followed by an ODI tri-series also involving England.
The long tour may get the Indian team accustomed to the conditions 'Down Under', but will it not tire them out just ahead of the one-and-a-half-month-long World Cup?
On India touring Australia just before the World Cup for a heavily loaded series of four tests followed by a triangular ODI series with Australia England and India which will last more than two months.
Would it not be overload for the team? And Ganguly says, "The players will get accustomed, but I don't think they will get tired. They should not be thinking about this at all whether they are getting tired or not. The team will get a two-week break after the tri-series. They will come back to India and then go for the World Cup. A two-week break is enough these days."
India have a horrific memory from their last tour of Australia where the Michael Clarke led team handed them over a 4-0 thrashing. The team will be once again going there under MS Dhoni who has been under fire for his test captaincy.
"It is going to be a tough tour. India will really have to play well to compete with Australia and I hope they do because for me the strength and weakness of Indian cricket is how they play overseas," said the Prince of Kolkata.
On being asked if a split captaincy would help the chances of the team doing well in tests as well as limited over's cricket Ganguly said, "Not till the World Cup. We will see after that how India does."
Ganguly who is considered to be one of those strong voices which favor Virat Kohli taking over the test captaincy from Dhoni. He thinks Kohli is facing just one of those times when a batsman goes through a lean patch in their career.
Equally defends the foreseen flag bearer of Indian cricket and said, "He is just going through a phase where he is struggling with his form and it happens to everyone. You play for a period of time and you hit these patches and he has hit a patch from which he will come out, "If there is a technical issue, I am sure he will sort it out. It happens to various players in various times of their careers. For me, he is a class act. Look at the amount of runs he has scored in the last four years and you cannot be ordinary and score all those runs for four years."
Follow us on Google News