Sourav Ganguly drives a racing car in Dubai, deletes post after social media flak
BCCI president Sourav Ganguly got a much-needed break in Dubai, which he utilized by driving a car in Dubai Motor City.
Updated - Jun 7, 2021 4:30 pm
18.8K Views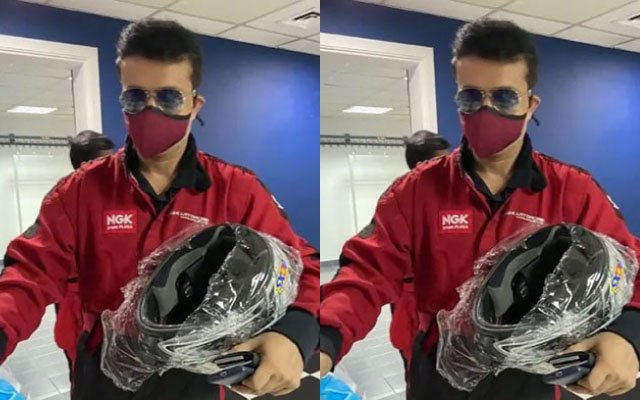 Follow us on Telegram
The Board of Control for Cricket in India (BCCI) president Sourav Ganguly is currently in Dubai. The former India skipper is busy with a number of meetings with different stakeholders mainly regarding the resumption of the 14th edition of the Indian Premier League (IPL) and about ICC T20 World Cup. The verdict on the IPL is out with the BCCI officials finalizing UAE as the option to finish the remaining 31 games, and the tournament starting from 15th September 2021.
The decision regarding the T20 World Cup is yet to be taken and the ICC has given the BCCI a month to decide if India can host the global event in October. With so much talk going around, Ganguly is very busy speaking with various boards.
On Saturday 5 June, the 48-year-old got some much-needed break and he decided to unwind himself by indulging in racing. Due to the strong second wave of COVID-19 in India, Ganguly has not gotten a chance to ride a car back home or get to do things outdoor. Sensing an opportunity in Dubai, the 48-year-old visited the Dubai Autodrome in Dubai Motor City to experience a thrilling drive.
Ganguly posted a picture of himself in a red racing driver suit while holding a helmet in his hand. He wrote a caption alongside a picture saying, "Did the racing car today…it can generate unbelievable heat…"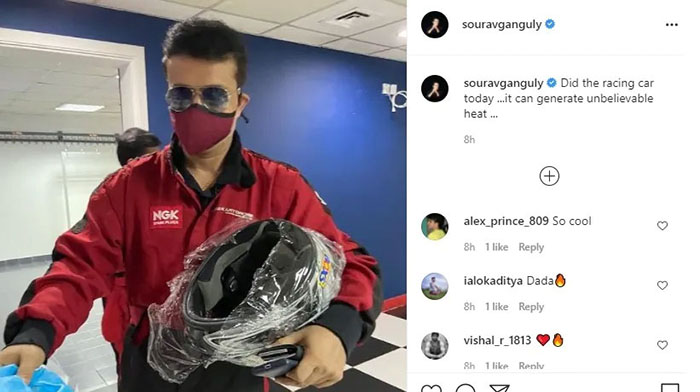 Sourav Ganguly looking at the possible options to host the T20 World Cup in India
Rather than getting a positive response on the post, the former India skipper instead received a lot of criticism and was trolled for not acting sensibly during the pandemic situation.
Many Instagram users asked him to "do something sensible for society" instead of "foolish acts in pandemic", while a few others asked him to be more cautious with regards to his health, as he has just recently recovered from an angioplasty surgery.
Ganguly might have got a lot of flak for this act, but when it comes to taking important decisions regarding Indian cricket, he is more than always right with his no-nonsense approach. While the possibility of India hosting the T20 World Cup seems unlikely, the BCCI president trying his best to make all possible arrangements to hold the marquee tournament in the country. The BCCI will also soon going to have a word with foreign boards on the availability of its players for the UAE leg.
Follow us on Google News