Sourav Ganguly refuses to opine on Gautam Gambhir's comment regarding conditional bans against Pakistan
Additionally, Ganguly was all praises for captain Virat Kohli.
Updated - Mar 21, 2019 12:43 pm
7.6K Views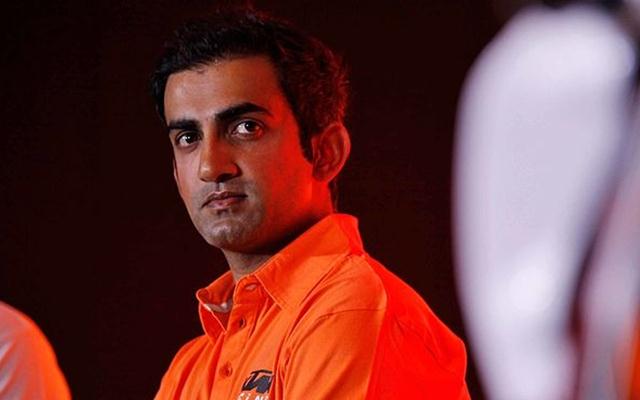 Former Indian captain Sourav Ganguly has maintained his weight yet again as far as the India-Pakistan fiasco is concerned. The veteran batsman refused to make a comment on Gautam Gambhir's opinion that demanded a complete ban on Pakistan to the ICC. Ganguly, one of the better leaders in the history of the game, chose the high road yet again and said he has no opinion on Gambhir's comment at all.
Earlier, the 37-year-old former cricketer demanded a complete boycott on Pakistan Cricket in the light of the Pulwama Terror attack took place taking the lives of 40 CRPF personnel. The hideous incident was deemed as one of the deadliest terror attacks in the history of Jammu and Kashmir. That led to a complete state of unrest between the two countries and the rest is history.
Amidst all of this, the World Cup match between India and Pakistan, scheduled to be played on June 16 at Manchester, was put at stake. Indian captain Virat Kohli later clarified reflecting BCCI's opinion, that the Indian team will forfeit the match only if and only if their government wants them to. However, Gambhir had the stern opinion that those two points mean nothing as compared to the dignity of our country.
It's his[Gambhir's] opinion, not mine, says Ganguly
However, when Sourav Ganguly was asked to make a statement on Gambhir's comments he sensibly dodged it. "It's his [Gambhir's] opinion and to be honest I don't have an opinion on this [boycott of Pakistan at World Cup]," Ganguly was quoted saying. The former captain added, "I don't know how they [BCCI] will avoid," regarding what steps the board might take in this regard.
Additionally, Ganguly was all praises for captain Virat Kohli. "Kohli is an absolute champion. Every generation has produced champions. In our time, we'd Sachin [Tendulkar], in Ricky's [Ponting] generation it was Ricky himself and West Indies had Brian Lara," Ganguly said.
The Men in Blue will start their World Cup campaign on Wednesday, June 5 as they take on South Africa, at The Rose Bowl in Southampton, England.
[interaction id="5c86604218d43d4f62bc1c78″]