South Africa vs Pakistan: Faf du Plessis rested for the last two T20Is of the series
His replacement and the new captain is yet to be named.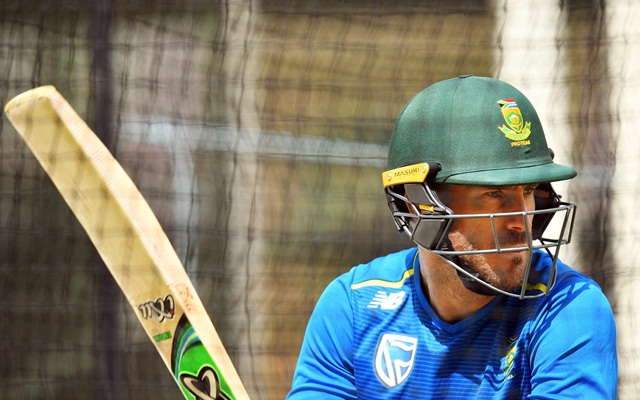 Follow us on Google News
In what was a thriller in Cape Town, South Africa managed to defeat Pakistan by six runs. Following the game, the Proteas announced their decision to rest captain Faf du Plessis for the remainder of the series citing workload. The 34-year-old was also the top scorer in the game with a spectacular knock of 78(45). He displayed some decent form in the other formats as well.
The South African skipper looked forward to making full use of the rest. Being an all format feature, this has already been a big season for him. Faf stated that it was a good opportunity for him to get prepared for the upcoming Test series against Sri Lanka. He further mentioned that the new captain was yet to be announced by Cricket South Africa. Even Quinton De Kock has been ruled out of the series following an injury.
Opportunity for me to get the tank filled up again for Sri Lankan series
"I'm being rested for the last two games. I'm the only Test player that's still playing. I was only going to play tonight's game. There's been a lot of cricket, especially the three format players have played a lot. Personally, this is an opportunity for me to get the tank filled up again for the Test series (against Sri Lanka).
So there'll be one change on Sunday, a new captain will have to be decided. But we'll try and make sure that get through the squad as best we can," Du Plessis said in the post-match press conference.
David Miller was rewarded the Man of the Match for his spectacular show in the field. The 29-year-old took four catches and affected 2 successful runouts. He is likely to be given the captaincy mantle. None of the members other than Faf in the squad have ever captained the international side. The second T20 international is scheduled to take place in Johannesburg on Sunday.
Follow us on Telegram