South African player banned for 8 years
He accepted a charge of failing to report an approach made for fixing Ram Slam game in 2015.
Updated - Jul 11, 2017 9:39 pm
16.5K Views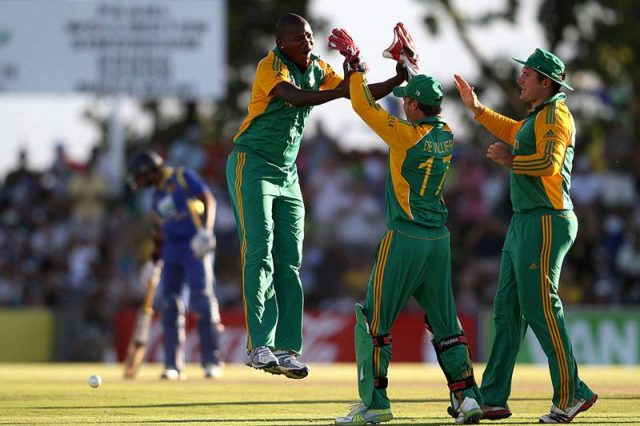 South African fast bowler Lonwabo Tsotsobe has been banned by Cricket South Africa (CSA) as he was found guilty of having breached several Anti-Corruption Code of Conduct. CSA took the decision after a probe result and Tsotsobe himself admitting to being guilty. He has been handed an eight-year ban.
He accepted a charge of failing to report an approach made for fixing Ram Slam game in 2015. Along with that two charges have been levied for not informing the Anti-Corruption Officer of the CSA once he was offered to fix the match. He didn't disclose the complete details of a breach made by another player and has two charges for that matter. The former cricketer also was not cooperative during the investigation and has been also charged for trying to delay the probe by concealing crucial information and attempting to destroy evidence.
CSA instigated the entire probe after Gulam Bodi of the Titans admitted to the charges of failing report a fix approach for Ram Slam 2015. In the due course five other players – Jean Symes, Ethy Mbhalati, Pumelela Matshikwe, Thami Tsolekile and Alviro Petersen accepted that they had breached the Code and CSA has banned them from two to 12 years depending on the number of charges that were pressed on them.
CSA Chief Executive Haroon Lorgat, in his statement on the matter said:
"Mr Tsotsobe has ultimately admitted his mistakes in contravening the CSA Anti-Corruption Code and, whilst no fix actually took place, it is clear that he was active in plans to participate in spot-fixing and hence the sanction imposed on him."
Tsotsobe accepted the ban and wished to apologise to all the fans of the game for his act. "I wish to apologise to cricket lovers all over the world. I was, at the time, in a very vulnerable financial state and this dilemma too easily persuaded me to participate in spot fixing. There are no words to describe the regret I have in relation to my actions and I hope that the cricket world could consider my apology and understand my deepest feeling of remorse," he said.
The fast bowler will not be able to participate in any domestic or international cricket match or event related to the short. 24 April 2017 will be considered the start of the ban as it was the date when he was provisionally suspended by CSA.
"The investigative team have completed a thorough and far-reaching investigation. I am satisfied that all the culprits have been duly prosecuted under the Code and, unless we receive or uncover any new or previously undisclosed information, we believe we can now bring this matter to a close. We were fortunate that in this case the reporting structures that CSA and SACA have put in place worked. However, we must remain vigilant to the continuing threat of corrupt activity in domestic and international cricket," said Bernard Ngoepe who is the Independent Chairperson of CSA's Anti-Corruption Unit and former Judge President of the North and South Gauteng High Courts.