'Spinners are being ignored' – Laxman Sivaramakrishnan feels India should get a spin-bowling coach
Bangladesh, England, West Indies and Australia have had spin-bowling coaches and consultants in the past on a regular basis.
Updated - Jun 28, 2020 7:12 pm
570 Views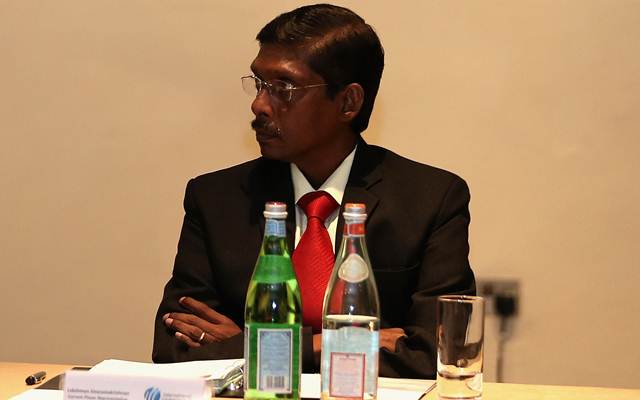 India has been known for producing good spinners for years. From Bishan Singh Bedi, BS Chandrasekhar and E Prasanna to Harbhajan Singh and Anil Kumble– each era of Indian cricket has seen several good spinners coming in and making themselves renowned.
In a recent interview, former Indian spinner Laxman Sivaramakrishnan has suggested that the Indian team needs a spin bowling coach. The Indian team currently has Bharat Arun as their bowling coach, but there is no spin-bowling specialist. Arun himself was a medium pace bowler.
Several international teams like Bangladesh, England, Australia and West Indies have or have had spin-bowling coaches or consultant amongst their mix. According to Sivaramakrishnan, that captain is using spinners more like an option to get through the overs rather than having him as an attacking place.
"I think India need(s) a spin bowling coach," Sivaramakrishnan told Indian women's team coach, WV Raman, during a chat show 'Inside Out'.
"Captaincy has become negative in terms of not giving runs and keeping it tight. You don't get to see attacking field position to a spinner bowling. That means you are waiting for the batsman to make mistakes and fall in the deep and not in the slips or forward short-leg," he added.
I always performed really well under Sunil Gavaskar: Laxman Sivaramakrishnan
Indian spinners in both Tests and ODIs have done really well. However, at times, they haven't done well in overseas conditions. India's pace bowling unit has improved a lot and which has slightly shifted the focus away from the spinners.
The former leg-spinner also predicted that after a current lot of spinners, India might struggle to find one proper high-quality spinner. He also talked about how Sunil Gavaskar would plan things, unlike Kapil Dev, making it idle for a spinner.
"In that way, I feel spinners are being ignored. The current lot is trying but after this, I don't think we will get good spinners in India. I always performed really well under (Sunil) Gavaskar and not so much under Kapil Dev. Kapil was a very instinctive captain while Gavaskar was a captain who would plan things…who would tell you what he expects from you."
The cricketer turned commentator also questioned how National Cricket Academy (NCA) has been handling the spinners. He said he doesn't see any special spinner who can straight away go and represent India at the highest level.
"I think captaincy plays an important part in the development of a leg-spinner or any spinner for that matter. I don't know what happens in the NCA but it is supposed to produce the cricketers that we require. But at the moment I don't see any spinner of higher quality who can go to play for India immediately," he said.