'Sports will rise again'- Brendon McCullum reacts to Covid-19 affecting the world
New Zealand Cricket had cancelled the last couple of rounds of their domestic tournament-- Plunket Shield as a Covid-19 precaution.
Updated - Mar 19, 2020 5:22 pm
124 Views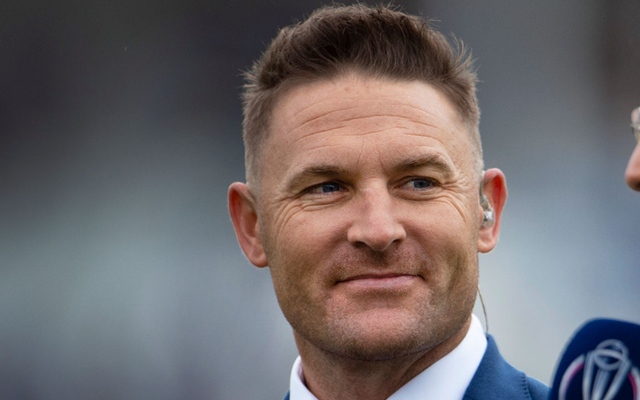 Coronavirus outbreak has turned into a big concern for the people across the globe. Everything has gone off track from MNCs to the sporting industry has been hit with a major blow. The sporting industry is one that has incurred major losses due to COVID-19 pandemic.
Many cricket tournaments like Australia-New Zealand ODI series, IPL, India-South Africa ODI series and many more have been postponed to future until the situations come under control. Moreover, there are no signs of sporting activities coming back on track soon in the near future. Every day, the number of COVID-19 cases are increasing and there is no stopping over it.
'Stay safe and find a way through': Brendon McCullum
Now, Brendon McCullum, the former New Zealand cricketer, has shared a post saying that sports will be back soon on its track. But, at the moment the priority is everyone's safety and finding a way to cope up from the effects of Coronavirus. He also added that this is the first time that the globe is being challenged medically and economically than ever before. However, everyone should join hands in hands to find a way in order to go through it.
The right-hander took to his official Twitter handle and shared a heartwarming post that read– "Thoughts with all those around the world right now. The sport will rise again in time but for now, it's about everyone staying safe and finding a way through. Medically and economically we are being challenged more than our generation has ever been before but we will find a way,"
Brendon McCullum was appointed as the head coach of Kolkata Knight Riders for Indian Premier League 2020. But, due to the alarming situations across the globe, the BCCI had to take a strong step as they decided to postpone the cash-rich league to next month. However, the possibility of hosting IPL 2020 in April still remains slim due to the grip of Coronavirus.
Here is the post:
Thoughts with all those around the World right now. Sport will rise again in time but for now it's about everyone staying safe and finding a way through. Medically and economically we are being challenged more than our generation has ever been before but we will find a way. 🙏🏼

— Brendon McCullum (@Bazmccullum) March 18, 2020