Sri Lanka-England Test series postponed in the wake of the Coronavirus threat
The series is likely to be rescheduled now.
Updated - Mar 13, 2020 3:55 pm
250 Views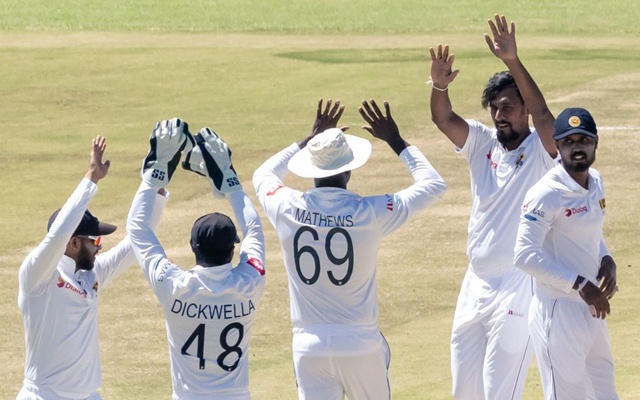 International sport has come to a standstill in the wake of the rising pandemic that is the novel Coronavirus. Most of the tournaments around the world including the NBA and La Liga have been either postponed or suspended for an indefinite period, while some- India-South Africa and Australia-New Zealand ODI series- are scheduled to be played inside closed doors.
On the cricketing front, the Road Safety World Series involving former cricketers and the upcoming Australia Women tour of South Africa has also been suspended. And, if the reports are to be believed, England Men's Test tour of Sri Lanka has also been postponed, in the wake of the rising threat.
Cricbuzz confirmed the news of the tour getting postponed after there were reports earlier that the ECB is mulling over cancelling the tour. The ECB also released the statement stating that the health of the fans and the players is of utmost importance at the moment. "At this time, the physical and mental wellbeing of our players and support teams is paramount," the statement read.
The visitors had taken plenty of measures including the employment of fist bumps and having a 'two-meter' exclusive zone with media to then imposing a ban on autographs and selfies with fans.
More than 3000 fans were set to travel
The major concerns for the authorities were more than 3000 English supporters were set to travel to Sri Lanka. And the affected England fans could've accelerated the spread of the virus in a country that has remained largely unaffected by the novel pandemic thus far.
"We are in regular contact with the Sri Lankan and British High Commission in addition to Sri Lanka Cricket around the Test matches," an ECB spokesperson was quoted as saying earlier by Daily Mail.
"At this stage, the series is planned to continue but we want to stress that this is a highly evolving situation and circumstances are changing rapidly, sometimes several times a day. We urge fans who are considering travelling to consult with the current British and Sri Lankan government advice and to continue to do this up until the point of travel and, for the duration of the trip," the spokesman added.
The tour is likely to be rescheduled now to a later date and England players are expected to return home as soon as possible.