Sri Lanka's team bus driver during Lahore attack urges them not to worry in Pakistan
Khaleel has appealed the Indian cricketers to play a series in Pakistan assuring them that all the Lahore would stand by them.
Updated - Oct 17, 2017 1:45 pm
1.6K Views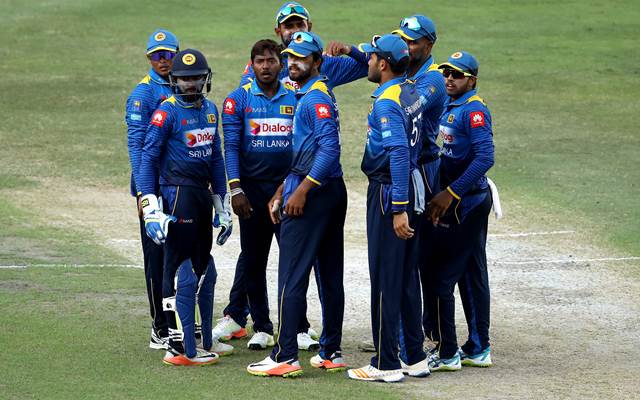 Follow us on Google News
Meher Muhammad Khaleel has urged Sri Lankan team not worry when they will visit Pakistan for the third and final T20I in Lahore. He was the one who was driving their team bus to Gaddafi Stadium in 2009 when they came under a terror attack suspected to have been carried out by the Lashkar-e-Jhangvi. Six members of the visiting team bus were injured as six Pakistani policemen and a couple of civilians were killed. Since then, international cricket has not been played in the country and Pakistan cricket team has played their home cricket in the United Arab Emirates.
Sri Lanka Cricket (SLC) finally assured on Monday evening that the team will travel Lahore for the third T20I of the series. Earlier, 40 players had written to the board to consider changing the venue citing threats to their life. But the board seemed to have convinced the players now and they are ready to play a historic game. However, the limited overs skipper Upul Tharanga has pulled himself out of that game and thus will miss the T20I series as well.
Situation in Pakistan has changed a lot
Khaleel believes that the situation and the security arrangements in Pakistan since that terror attack. He also assured them that he would be driving the bus to the Stadium once again and they don't have to worry about that. He was the hero of the country when he had saved the players from the militant attack who had thrown hand-grenades towards their bus as well. But the brave man drove the team to the Stadium successfully and then the players were airlifted to their country.
"It's so easy for people to say play here but only those who went through that experience can understand that: Khauf and dehshat jo beeti hai unpey, (fear and terror that they went through) is not easy to forget. "I can understand that. But my request to them is that the situation is better: army is with you, our people are with you, and you will be safe," said Khaleel in an interview to Indian Express.
Recalling the events happened on the day, he continued, "Kalashinikov tha — one went through the glass, one flew by, and I heard the players say, 'Go, go, go'. It jolted me and I decided to drive ahead. To rush ahead an eight-cylinder bus on second gear wasn't easy but I knew I had to escape the scene. They were 10-15 of them, I think, and grouped in twos. When I saw that grenade, I thought I should jump out and run but mere mulk key mehmaan hain yeh Sri Lankans — How could I leave them? And, good, I didn't jump out as I guess I would have been killed by a bullet anyway."
Khaleel was also overwhelmed the way the Sri Lankan players gave him so much love and respect after they were reached to the airbase. "Muralitharan, Sangakkara, Mendis, Samaraweera, Mahela were there, and they gave me so much love and respect — they also stuffed whatever money they had in an envelope and gave it to me," he told. He also visited the island nation after a period of time as the guest of honour and met the president along with the families of the cricketers.
"When I went to a public function or even to shopping in a mall, I remember people shouting, 'Hero! Hero! Hero!' It felt really good. I was also invited for dinner with their president," Khaleel was over awed after remembering all the love he received from their countrymen.
Khaleel appeals Indian team to visit Pakistan
An ordinary guy until that incident has become a hero since then and earned a lot of money in the form of rewards from both the Governments. He had also driven Zimbabwe team to the Gaddafi Stadium in 2015 and now has appealed the Indian team to visit the country. He assured that the people of Lahore would stand by them as their security as they are favourite players and the superstars in Pakistan as well.
"Make sure you publish this: All I want is for India to come and play in Pakistan. Pura Lahore khada ho jayega kyun ki apna bhai aaya hai ghar mey khelne key liye (Entire Lahore would stand up and be with them as our brothers have come home to play," he constantly refrained throughout the chat as quoted by Indian Express.
Follow us on Telegram