Srinath back Zaheer to be in the World Cup 2015 squad
Updated - Apr 23, 2014 6:19 pm
43 Views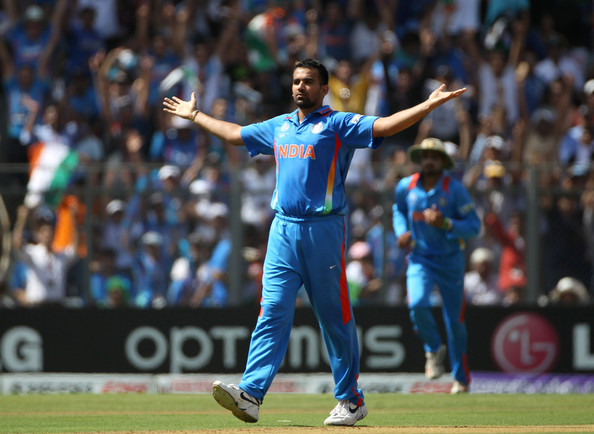 Follow us on Telegram
Javagal Srinath, legendary Indian bowler who represented India for over a decade in the early 90's and 2000, said that though T20 is a batsman's game but good bowlers will always make their presence felt.
Srinath also added that he believes that Zaheer Khan India's most successful bowler in the 2011 WC should be a part of the team that goes to New Zealand and Australia for the 2015 WC.
Srinath said the left-arm pacer is an "automatic choice" for the tournament and that he should be given an opportunity before he calls it a day if he shows the hunger to go for it.
"Zaheer is a top class bowler. If he has the desire, resolve and the strength to deliver, he is an automatic choice. One needs to dig deep and see whether Zaheer has that kind of passion to continue and if wants 2015 as a parting shot then he should be allowed to do that," Srinath said while he was at an event.
Talking furthermore Srinath also praised the new breed of fast bowlers that are a part of the team now he said, "Mohammad Shami is a good bowler. Even Bhuvaneshwar Kumar is shaping up well. Ishant Sharma is looking to be back on track. He is bowling consistently well. He has shown tremendous improvement since his comeback a year ago,"
"For a fast bowler it is important to see success in all formats of the game. The problem is that fast bowlers struggle in the T20 format and that benefit has gone to the batsmen. The disappointment is evident on the faces of pacers these days," Srinath said as he shared the stage with Ventakesh Prasad and Ajit Wadekar.
These words of encouragement and backing from someone like Srinath who is an ICC match referee, former Karnataka Cricket Association chief and also the only Indian pacer to take 300 ODI wickets is huge boost for Zaheer along with Shami and Bhuvneshwar. We would love to see Srinath play a role in molding a pack of fast bowlers for India some day.
Follow us on Google News